Hit the Pano button - desktops go virtual
A tiny, sliced PC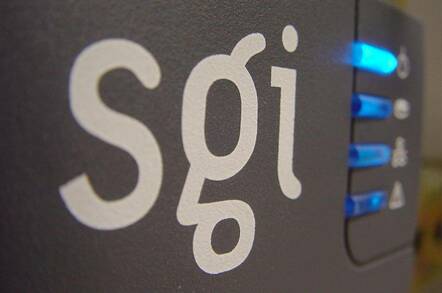 Marry the renewed thin client/blade PC rage with the uproar around virtualization software, and you get Pano Logic.
The Silicon Valley start-up has crafted a dual-front attack on corporate and consumer PCs. The assault starts with a homemade device called the Pano that handles network, keyboard, mouse, monitor and peripheral connections at the user's desk. Then, the company relies on its Pano Management Server (PMS, unfortunately) to create multiple copies of Windows Vista and XP on a physical server in the data center.
"The network is the bus now," Pano Logic CEO Nick Gault told us, in a meeting at the company's headquarters in Menlo Park. "You can't tell if you're connected over PCI to something a few inches away or over the network to something miles away.
"Any software is a drag at this point. It's a management drag and a security drag."
Gault sounds like he's channeling mid-90s versions of Larry Ellison and Scott McNealy at the height of their thin client lust. In all fairness, though, Gault's enthusiasm for this PC-replacement technology is shared across the industry, despite the historic failings of thin client technology. The likes of Wyse, Citrix, ClearCube, IBM, HP, Sun Microsystems, and Teradici all claim that bandwidth improvements, the painful prospect of Vista upgrades and the costs and security headaches associated with managing desktops mean that thin clients and blade PCs make sense all over again.
Companies have already done the small, desktop device thing, and they've already worked on running multiple PC operating systems on a single physical server. Still, Pano Logic think it's up to something unique.
For one, the company's sleek Pano device has a, er, Pano button.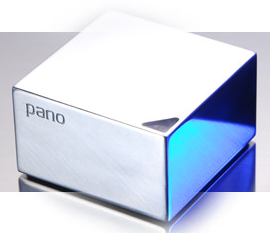 I Pano
When the first Pano device goes on sale at the end of September, its magic button will deliver only basic tools. Basically, customers can punch the button when their OS or applications stall, and it will tell the server to reboot the virtual machine. In future versions of the device, a push of the button will bring up a number of options around, say, switching between virtual machines configured for certain functions - a plus for the call center worker in your family - or performing and accessing snapshots of data.
Pano Logic is also very proud of its PMS and complementary virtualization technology, which is no surprise since CEO Gault used to run XenSource.
The Pano device has no software whatsoever. So, everything from the application to USB information runs over Ethernet.
"Our software, which sits on the server, knows how to take all this traffic and map it into existing Windows software," Gault said. "All of the device drivers work unmodified, and we can connect into existing Active Directory or LDAP systems to manage users."
For the moment, Pano's software only works in conjunction with VMware's virtualization software and Windows. Down the road, however, you could expect to see Linux and Xen support added.
Sponsored: How to Process, Wrangle, Analyze and Visualize your Data with Three Complementary Tools