Intel puts more hardware security in vPro line
Refreshes stale chips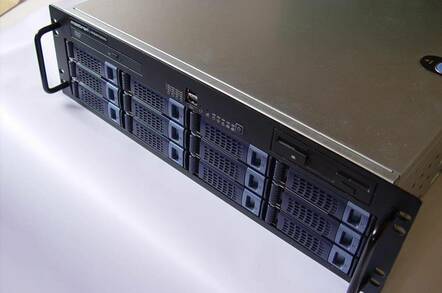 After months of hyping, Intel is rolling out an update to its vPro technology featuring improved hardware-based security and manageability tools for its chips.
The latest rev of vPro will see the introduction of Intel's hardware-based Trusted Execution Technology (TXT), which the company says will defend PCs against attacks aimed at stealing sensitive information. Using virtualization, TXT can isolate an application within the hardware particulars and a memory partition, which will stop all other hardware or software from accessing the application. TXT also allows new software to be booted into a trusted state. When the application is removed, it purges all the application's data and information from the system.
"Today, most security software runs above the OS," said Intel exec Robert Crooke, speaking at an event here. "and there's some great security software out there — but it leaves the computer vulnerable to attacks to that software and on the operating system level."
In addition, vPro will ship with the third generation of Intel Active Management Technology (AMT). The engine helps manage, inventory, diagnose and repair PCs even when the system is turned off or has suffered an OS or hard drive crash. The new version of AMT will allow IT to isolate an infected PC from the corporate network.
vPro also now supports new standards from Desktop Mobile Working Group (DMWG), which is a specification for compatibility across PC hardware and software developed by the Distributed Management Task Force (DMTF).
The platform's embedded trust agent has been certified by Cisco, providing 802.1x compatible manageability that's not dependent on OS-availability. The agent allows Cisco's customers to manage systems — again, even if shut down — without lowering the security on 802.1x networks and Cisco Self-Defending Network products.
The fresh vPro package ships with the latest version of Intel's Core 2 Duo processor and Q35 Express chipset, which the company says will give 30 per cent greater performance than the previous generation while significantly reducing power consumption.
Desktops and notebooks with vPro will be sold to OEM vendors such as Dell, Lenovo and HP. ®