August is great for holidays but it's no damn good for song titles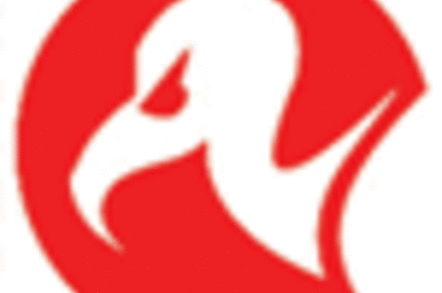 If you look it up on Wikipedia - the great reference source for people who can't be bothered trying to learn about anything - you'll find there's very little of interest about August. That's probably why so many people go on holiday during the month.
Not that you'd know it from The Register. News never takes a holiday. So to start with the good, Tech Data shares rose eight per cent after it reported sales of $5.6bn for the second quarter, ahead of the average analyst estimate of $5.3bn. It also turned in a profit of $7.2m (0.12 per cent of sales), compared to a $155.5m loss in 2006. Rejoice, rejoice.
Skype patches things up with customers
A bad week for Skype, which must have wished Microsoft took a holiday from its monthly patch Tuesday. The VoIP firm blamed the collapse of its network for several days on the effect of loads of machines rebooting after installing Microsoft's latest update and trying to log onto Skype's network. As a result, Skype has apologised to customers and given its Pro, Unlimited, SkypeIn, and Voicemail users an extra seven days for free. Some Skype customers took the opportunity to have a holiday from the VoiP provider and use competing providers, such as Jajah.
BT aims small
While others went on holiday, BT went shopping and its small business division splashed out for HP and Microsoft reseller Basilica. The company, which employs more than 200 people and recorded revenues of £76m at the end of August last year, targets the SME market.
BT has bought a number of businesses with SME appeal over the last 18 months. In 2006, it acquired online specialist Dabs.com, and ISP PlusNet. Small businesses account for just over a quarter of BT Retail's revenues. Last week it made a €60m cash offer to buy the mission critical infrastructures unit division of French IT services firm CS Communication and Systèmes.
When will it ever end?
Another company returning to the acquisition fray was Aussie group IBA, which tabled a second bid for iSoft that gazumped the one from German firm CompuGroup Holding that was accepted last month.
IBA had an initial bid for iSoft accepted in May before CompuGroup spoiled the party when the bid was stalled because of objections from CSC. But CSC supported CompuGroup's bid because the German firm had agreed to sell Lorenzo, iSoft's main contribution to the multi-billion pound National Programme for IT to CSC. IBA boss Gary Cohen argued such a sale would be bad value for iSoft shareholders. IBA has also bought 24 per cent of iSoft shares as a spoiler.
A different kind of break
On the subject of CSC, managers were told this week of plans to make more job cuts at the outsourcing firm. The victims are likely to be project leaders in the professional services division. The news won't do much for morale at CSC following the previous round of redundancies in June that led to the axing of 300 staff.
PC Mall snaps up Sarcom
Back to sales, and Californian direct marketing reseller PC Mall announced it was buying Sarcom, a Cisco Gold Partner, HP Elite Partner and Microsoft LAR with $250m annual revenues, for $55m or so. Up to $19.6m of the purchase price is contingent on the net assets declared by Sarcom.
Ecommerce silver lining in black rainclouds
With all this activity going on, it's probably worth pausing to reflect on the fact that online sales reached an all-time high in July.
According to e-tail industry body IMRG, UK online retail sales exceeded £4bn in a month for the first time, £1.86bn higher than for July 2006. IMRG said one of the factors contributing to the growth was the very wet weather which inhibited travelling, encouraged people to shop online, and forced many people to replace water-damaged goods.
What's Portuguese for my PC won't work?
The sun was also shining on Fujitsu Services with the announcement it had won a 10-year contract with Reuters valued at £500m. Fujitsu will provide IT services, such as desktop PC maintenance and email services, for 17,500 Reuters employees in more than 100 countries.
In addition, more than 300 Reuters staff will transfer to Fujitsu. The IT services provider will support Reuters employees from its multi-lingual call centres in Lisbon and Kuala Lumpur.
Orange is not the only fruit
The Financial Times reported that O2, Orange and T-Mobile had won the contracts to sell Apple's iPhone in the UK, France, and Germany respectively. It also claimed the operators had agreed to give Apple 10 per cent of all revenue generated by iPhone users. The FT is predicting a UK launch this autumn, with Germany and France following next spring, but remains silent on the matter of 3G capabilities.
BEA stays on NASDAQ after stay
BEA Systems has received another stay of execution from US regulators seeking to delist the company from NASDAQ, as the company revealed second quarter sales were down nine per cent to $123.1m and services up 19 per cent to $241m. Wall Street was not impressed.
UBS analyst Heather Bellini called on BEA management to "fix execution challenges or allow someone to come in and improve shareholder value". The middleware company has not filed a full income statement for more than a year as it attempts to assess the impact of misallocation of company stock on nearly 10 years' worth of results.
In February, BEA revealed it expected to incur between $340m and $390m in charges following its own internal investigation into stock awards, but would be unable to post any full results until a final total had been determined.
Not so open for business
While we're on matters sunny, or lack thereof, we must draw your attention to John Loiacono's remarks about open source software last week.
Loiacono was previously executive vice president of Sun software in which capacity he helped to open source Solaris. At the time, he described the move as "creating the community of tens of thousands or hundreds of thousands of people who actually want to then go innovate on top of the code we give them access to". Last week, he dismissed it as allowing the open source community "to do what they really loved - tinker with the code to their heart's content".
The change in emphasis may have something to do with Loiacono's new job as senior vice president of Adobe's Creative Business. "I have thought about whether open source has a place in Adobe's creative products strategy," he said last week. "But what designers need is tightly integrated workflows and high reliability right out of the box so the really important question to ask is what's the impact to the user. Yes, clearly it's cheaper, but does it really save money in the end?"
Things we should have left out
There was an awful lot of below the waist stuff going on this week. A Moscow man watching telly in the nude in the flat he shared with his ex-wife (it's a Russian thing) was soon wishing he hadn't when his ex-missus set fire to his penis.
"I was burning like a torch. I don't know what I did to deserve this," the man said. That's what you get for hogging the remote.
Meanwhile, Michigan State Police forensics expert Ann Chamberlain, 33, was sacked after testing her husband's underpants for DNA evidence to check whether he was cheating on her. She claimed the tests had revealed "another female. It wasn't me". Her husband denied he had been unfaithful but couldn't speak for the underpants.
While Ann took her husband's underpants, Nicki Jex of Braunstone, Leicester, took his girlfriend's Rampant Rabbit vibrator, put it in a carrier bag and, pretending it was a gun, held up Ladbrokes in Narborough Road on 27 December 2006.
He walked out with £613 in cash but a customer followed and retrieved the hat Jex wore during the robbery which contained his DNA. Jex was jailed for five years. There's no mention of whether his girlfriend got her furry friend back.
Still on smutty matters, Barbie maker Mattel is suing www.chinabarbie.com for using the "Barbie" trade mark as part of the name for a pornographic website. The suit, seeking unspecified damages, says the site is operated by Florida-based Global China Networks using a New York postal address and had "sold memberships to the site to customers around the world".
CD goes silver but will it make gold?
Last week saw the 25th anniversary of the date the world's first compact disc pressing plant produced its very first disc, Abba's The Visitors.
The format wasn't formally brought to market until November, and then only in Japan. US and European music lovers had to wait until March 1983 for the first discs specifically tailored for them - which means we can celebrate all over again next year.
Given the current state of the format, under pressure from downloads, it's perhaps appropriate that the album that represented a significant milestone in its popularity was Brothers in Arms by Dire Straits. Not quite yet, but surely it's only a matter of time. ®
Sponsored: Minds Mastering Machines - Call for papers now open