Boblbee offers sunny side up music
Solar powered Apples
Lapping up the Sun's rays to power our consumer gadgets is all the rage. The latest solar-powered device is called the Boblbee and promises to both charge and protect your iPod.
You may run out of food and water whilst out and about, but the Boblbee will ensure that you never run out of enough juice to power your iPod. It uses a silicon structure in its curved top tto lap up the sun's rays, generaling between eight and 10 hours of power. Green LEDs on the device's front when the device is charging.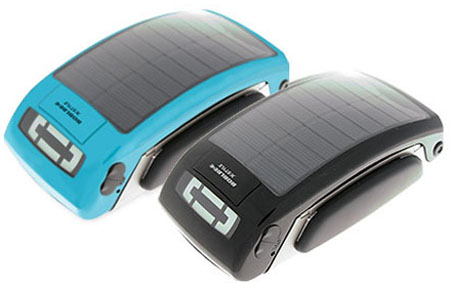 The Boblbee
Rumour has it that the Boblbee only accommodates the 'lesser' iPod Nano, although the size alone makes us think otherwise. The package opens like a clamshell handset allowing the music player to dock snugly inside. It has two headphone jacks on its exterior, enabling two users to listern to the iPod whilst it's still inside the case.
Boblbee's own pics show the device sat inside a carry-pouch, suggesting that you can listen to your favourite tunes as you scramble up Ben Nevis, then charge up while enjoying the majestic views. Or maybe not.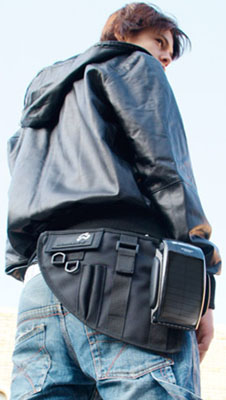 The Boblbee in a sort of carry pouch
Sadly, the Boblbee is only available in Japan at present and the price isn't confirmed, so it looks like good old mains power will have to remain your primary iPod power option for the time being.
Sponsored: Minds Mastering Machines - Call for papers now open