Shuttle launches Glamour range of PCs
Performance meets bling
PC manufacturer Shuttle has blinged-up the casing for its two latest small form factor (SFF) PCs. The SG31G2 and SG31G5 take the Glamour Series name and sport some clean lines and stylish looks, whilst still managing to pack a powerful punch into a miniscule chassis.
Shuttle said the office-orientated SG31G2 is based on the G2-series' proven styling and that the home-orientated SG31G5 is based on the G5 series' pure looks.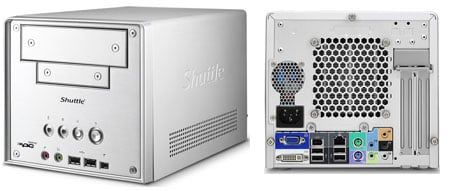 The Shuttle SG31G2
Both boxes are based on Intel's G31 Express chipset, which supports 45nm processors, and so will take Intel's Core 2 Quad, Core 2 Duo, Pentium Dual-Core and Celeron CPUs. Up to 4GB of dual-channel DDR2 memory can be accommodated and up to two monitors thanks to the Intel GMA 3100 graphics.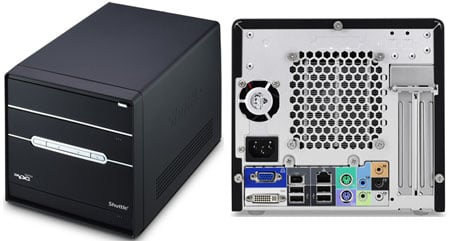 The Shuttle SG31G5
Shuttle has grouped the two new models under its existing XPC Barebone series, which it describes as SFF PCs with stylish aluminium cases, integrated mainboards, special power supplies and its patent Heatpipe Cooling system technology.
Each of the new boxes also has six USB 2.0 and two FireWire ports, and an 8-channel HD audio system. After their looks, dimensions will be the next major selling factor and these two glamour pusses measure 30 x 20 x 18cm each.
The SG31G2 and SG31G5 will be available at the beginning of September and will retail for £227 (€258) and £252 (€283) respectively.