Toshiba expands its constellation of Satellites
It's all about U
Toshiba has expanded its Satellite laptop range with the U300 and Pro U300 models, targeting home and mobile workers looking for a little aesthetic flare while carrying out their otherwise mundane computing tasks.
Both feature Intel's Centrino Duo CPU and GM965 Express chipset as standard. Bizarrely, the Pro only has 512MB of DDR2 memory and up to a 160GB hard drive, while the cheaper U300 has a meatier 2GB of memory and up to 200GB of hard drive. However, the Pro model does feature a shock protection system for its hard drive.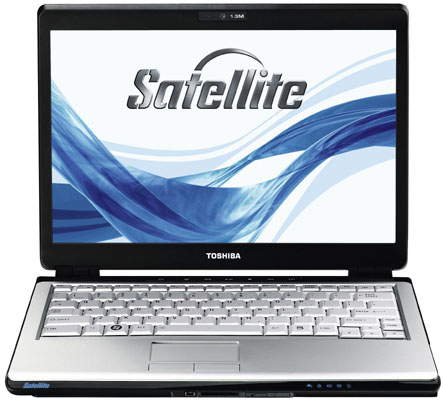 The Satellite U300
Each model has a 13.3in TFT display. The U300 comes in a metallic onyx-blue casing and with a silver palm rest, while the Pro model comes with a sexy titanium silver casing.
Sadly Toshiba's claim that its entire laptop range will feature HD DVD drives by 2008 doesn't seem to have totally kicked in yet, as both comes with a DVDSuper Multi double layer drive.
Both boxes sport a 1.3-megapixel web cam and 5-in-1 bridge media adaptor, in addition to three USB ports and an ExpressCard slot.
The U300 and U300 Pro are both available in the UK now, with the U300 retailing for around £595 (€638) and the Pro U300 for around £650 (€696).