Brocade securities probe hits former CFO
Looking the other way? That's a paddlin'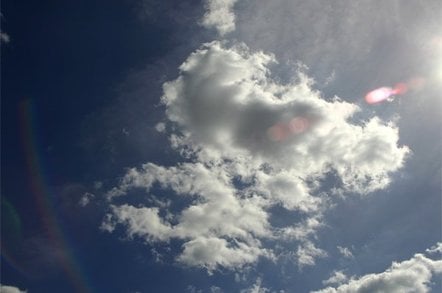 The US Securities and Exchange Commission (SEC) has smacked former Brocade CFO Michael Byrd with eight counts of fraud related to backdating stock options.
The commission alleges that Byrd ignored red flags indicating the company's corporate executives were tooling around with the options. Charges filed today in federal district court in San Francisco stipulate that he was aware of the misconduct, but never tried to account for the expenses or disclose them to investors.
SEC Director of Enforcement Linda Thomsen, said the long arm of the law doesn't stop at those who cooked the books. "This case confirms the Commission's commitment to pursuing not just those who perpetrate financial fraud, but the corporate gatekeepers who allow it to happen on their watch."
The complaint cites instances where Brocade allegedly granted options to executives on dates before they had been hired by the company. According to the SEC, Byrd was personally involved in interviewing some of the executives, and was therefore aware the paperwork required a Dewey Decimal class of 813 (that's to say, American fiction).
While backdating itself is not illegal, the improper disclosure to stock holders and the SEC and falsifying documents related to the act certainly is.
"Mr. Byrd was in a position to identify accounting irregularities and provide Brocade's shareholders with honest, accurate information," said Marc Fagel, the SEC's San Francisco regional director. "Instead, we believe he turned a blind eye to misconduct by senior executives and signed off on fraudulent financial statements."
According to SEC, Byrd received a backdated option grand after becoming chief operating officer in 2001.
Earlier this month, Gregory Reyes, Brocade's former CEO was found guilty of the backdating securities fraud. The company's former human resources veep Stephanie Jensen also faces charges of fraud and other security law violations.
In May this year, Brocade ponied up $7m to settle SEC charges of falsifying reports of income and mis-reporting compensation expenses between 1999 and 2004. The company hasn't admitted or denied any wrongdoing. ®
Sponsored: Minds Mastering Machines - Call for papers now open