Click here for the UK's highest-paid IT post
Cash-flush financial outfit seeks senior server technical analyst
The server technical analysts among you who could do with a bit of extra cash are directed forthwith to recruiting firm Elan, which is making an offer you really can't refuse: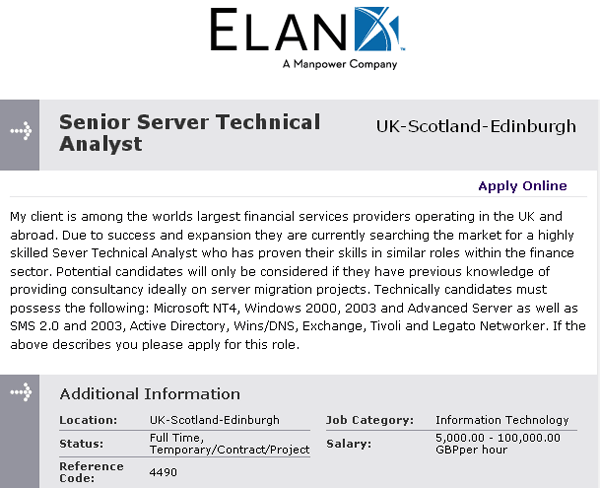 Crikey. We'll leave you to do the maths on the annual salary for this demanding post, but suffice it to say it exceeds even the extravagant paypacket of El Reg's VP of non-IT-related content. ®
Bootnote
Ta very much to Robert Davidson for alerting us to this once-in-a-lifetime opportunity.