How to watch TV on your PC
PC as PVR
Satellite is a completely different story. The problem is that Sky has no way of knowing who is pointing a dish at their satellite so it has to use encryption to protect the signal. The signal feed from the dish to the Sky box and Sky card is supposed to be out of your grasp, especially as Sky charges increasing fees for Sky, Sky+ and Sky HD servies.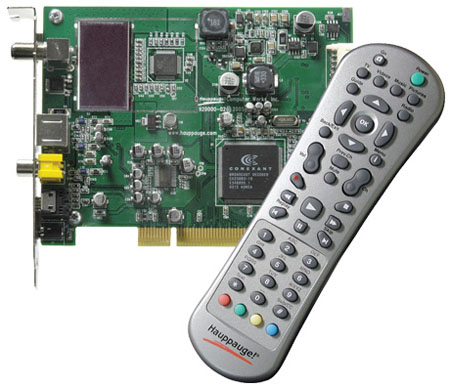 Hauppauge's WinTV Nova S Plus satellite tuner card
It's easy enough to buy a DVB-S card - Hauppage, for instance, has its WinTV Nova S Plus for standard definition programmes, and its WinTV Nova HD S2 for hi-def broadcasts - that will accept a feed from a satellite dish, and if you're a real buff you'll have a motorised dish that you can steer to known points to receive the satellite signal of your choice. Rumours abound of football fans who watch the unencrypted uplink signal of foreign matches before it reaches the studio and is then encrypted for broadcast.
That sounds like awfully hard work to us, and a trawl of the many AV forums throws up all sorts of issues. Take this snippet from club.cdfreaks.com:
"To use a DVB-S card with an official subscription, you will need a DVB-S card with CAM support. I had a quick look at the Hauppauge UK website, but there is no mention of CAM support with their latest cards, which means that they only pick up free-to-air channels (and data services such as broadband-via-satellite) with its included software.
"ProgDVB does support the use of so-called software CAMs, such as Yankse. However, as a software CAM is an emulation of a hardware CAM, these also require decryption keys to work since there is no physical slot insert a card to. As getting the keys out for a card is much like getting a patch for a game to work without the CD, I will not discuss this any further here."
The CAM referred to is a Conditional Access Module - tech-talk for the add-in card that authorises your set-top box to decrypt the selected channel. Without it, you'll be left only viewing the free-to-air channels, most of which you get on Freeview anyway.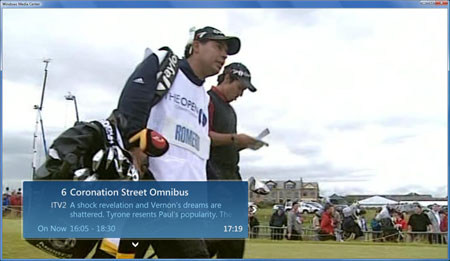 Once you've installed a DVB-T tuner, or perhaps a triple mode tuner with both DVB-T and DVB-C you'll find it's simple to watch and record TV. Indeed, any student or teenager who is considering taking both a laptop and TV away to college or university should seriously consider ditching the TV altogether.