Russian firm targets wooden phones at posers everywhere
Hold your Gresso next to your Breitling
You've got the watch, you've got the car, but have you got a sultry model from Eastern Europe on the passenger seat? If not, Russian company Gresso has created the Avantgarde handset collection, a pair of phones featuring everything from gold screws to an African Blackwood case.
The two models, Luna and Sol, both use Gresso's own operating system, which the company says is Windows Mobile 6 compatible. Each handset is 1.4cm thick and features a 320 x 240 pixel TFT display, capable of displaying 65,000 colours.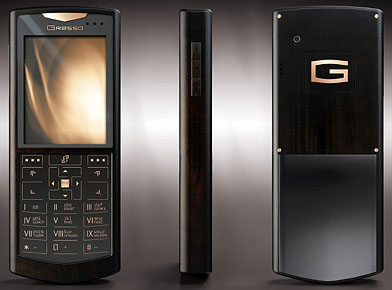 The Gresso Luna
Each phone features a 2-megapixel camera, in addition to tri-band capabilities, operating over GSM 900, 1800 and 1900MHz. Up to 64MB of internal and 2GB of external storage is available, although Gresso doesn't say what formats it supports. Both models support Outlook, MSN, Bluetooth 1.2 and a variety of file formats, including MIDI, WMA, AVI and WMV.
The design will be a unique selling point though and Gresso claims that because 200 year old Blackwood is used for the case, no two phones will be identical. So you can rest assured you won't get it mixed-up with a pile of Nokias.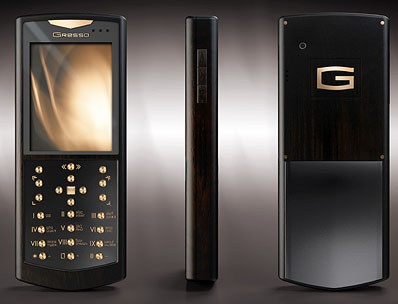 The Gresso Sol
Roman numerals are also used on each handsets' keypad, possibly because 'standard' numerical digits are not exclusive enough for these two phones. Oh, and the keys are cut by lasers and coated in a scratch-resistant material for that extra touch of exclusivity.
Both handsets will be released at some point in Europe during the fourth quarter of 2007, but don't expect to get them free as part of your mobile phone contract upgrade. The Luna will retail for €5000 and the Sol for €7000.
Sponsored: Beyond the Data Frontier