Tossfest 2007: are you a hardened open sourcer?
Bangkok's seminal open source event
South East Asia's premier open source software event, the Thailand Open Source Software Festival - or Tossfest 2007 - splashes down in Bangkok this week.
The seventh Tossfest starts on Thusday, and is already sending waves of excitement up the spine of the open source community.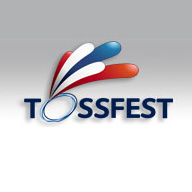 No words...
The first Tossfest was an intimate affair with just 150, er, members of the Thai open source scene turning out for the 1999 circle jerk. By 2002, 3,000 Linux pickle ticklers were showing off their ten-fingered fandango at the two-day marathon of steamy lectures, seminars, and exhibits.
As you can see from the conference logo, the strategy boutique have pulled off all the stops to capture the ecstasy of a three-hour Tossfest session on Open Office.
Learn more about the event here at the official Tossfest website.®
Bootnote
Thanks to reader Colin for the "I'd try my hand at that" tip-off.