Magirus says Avnet deal is 'win-win' for all
Solution to channel growth is all about solutions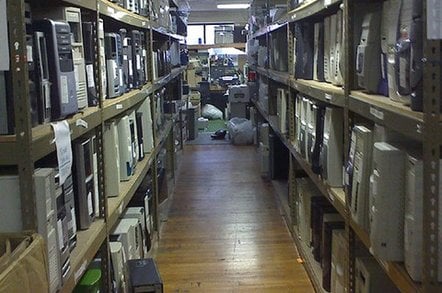 Magirus, which last week sold its European IBM and HP unit to Avnet, has said it plans to build up the rest of its own business by focusing more heavily on solutions.
Explaining the rationale behind the sale, vice president and marketing and operations COO Christian Magirus said:
"We had the impression that we had two companies in one. But due to the different ways of how the channel models work we found that they were not really helping each other."
The firm, subject to regulatory approval, has handed over the EMEA distribution of IBM and HP servers, storage systems, software, and services to Avnet for an undisclosed amount.
Magirus said "cross-selling" in the channel market had not been working and the distie had to make a decision about the future direction of its business by adopting a new model.
The firm's UK managing director Andrew Binding said: "It's a major change for the organisation and an interesting process that we're going through, but one thing we're clear on in our discussions with Avnet is that this is an absolutely win-win situation."
The agreement is expected to complete in October this year, leaving the firm with 40 vendors, including the likes of EMC, Juniper, and Nokia.
It will see 140 staff leave Magirus, paving the way for the remaining team to focus on the solutions model.
Richard Bradley, who heads up the UK and Ireland division of EMC, said the sale of Avnet was positive for the vendor.
He said: "It means for us that there will be more focus and more feet on the street, which has got to be a good thing."
Magirus hopes to see organic growth to €700m in the next two to three years and will remain focused on Western Europe and the Middle East.
Asked if there were any plans for the firm to expand elsewhere, Binding explained:
"We're not agressively looking to Eastern Europe, it's more of a bloodbath situation there. We have plenty to occupy us in markets like the UK where there is plenty of potential for growth." ®
Sponsored: Minds Mastering Machines - Call for papers now open