Fans left guessing over Samsung 'designer' phone
Come on Korea, give us a hint
A Samsung representative has confirmed to Register Hardware that online rumours about its creation of a designer touch-sensitive mobile phone are correct - but the bad news is that it won't be coming to the UK, at least for the time being.
The news is more than a little disappointing, because images purporting themselves to be of the SGH-P520 show that it's a pretty sleek and sexy number. Even akin to the iPhone or LG Prada KE850, both also touchscreen models.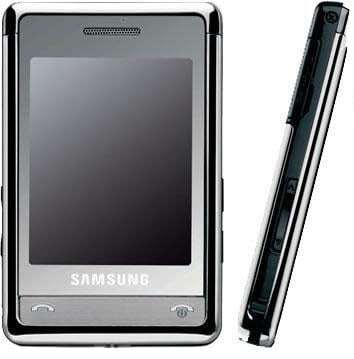 Samsung's SGH-P520 is keeping UK gadget-lovers guessing
The Samsung representative was unable to confirm any of the SGH-P520's technical specifications to us, but internet sources seem to agree that the aforementioned touchscreen would measure 2.6in with a resolution of 320 x 240 pixels.
GSM, with Edge capability, connectivity may be built into the handset, but there is no word yet of 3G capability. Additional features ranging from a 3-megapixel camera and a 50MB internal memory to integrated Bluetooth and a microSD card slot may also be included.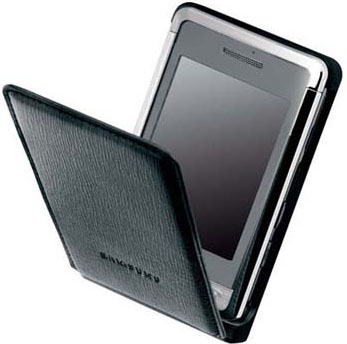 It also looks as though the phone, which is rumoured to measure 8.8 x 5.4 x 0.9cm, will come in a form of leather snap-shut wallet for that definitive designer look.
Samsung hasn't yet confirmed whether the handset will be rolled out beyond South Korea or even what it will retail for over there. We will of course keep you posted.