Supercomputer Wars: IBM vs. Sun vs. Google vs. Quantum Boxes
Also: How to ignore Nvidia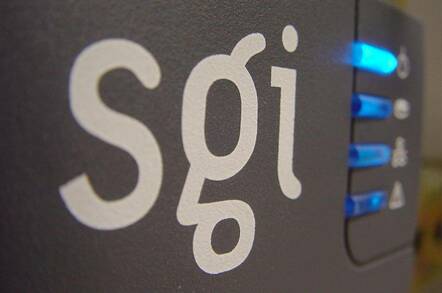 Meat Cast Last week, thousands of you did the right thing by tuning into our first Meat Cast on blade servers. You're now smarter than the average data center hack and have the blade scene down. Go ahead - lord your knowledge over friends, family and co-workers.
This week, Chris Hipp and I return with an assault on high performance computing (HPC) and supercomputers. As you'll hear in the show, we use a recent HPCwire list documenting the top ten moves in the HPC market for '07 as a starting off point for our discussion.
We cover major HPC players such as IBM, Cray and Sun Microsystems and a host of start-ups, including quantum computing house DWave Systems, big switch maker Woven Systems and now eaten by Google software maker PeakStream.
In addition, we charge through some changes in Intel's processor manufacturing technology and GPGPUs (general purpose GPUs).
Along the way, Chris and I manage to dribble out a couple of scoops as well.
You'll find all the relevant links to stories covered during the show in the Related Stories section.
I guarantee that you'll be a better looking, smarter and more affable person after listening to this show.
Semi-Coherent Computing — Episode Two
You can ensure such gains in the future by signing up for a Register feed of Semi-Coherent Computing here or by grabbing the feed off iTunes here. Do yourself a favor and click.
Don't be shy about sending feedback on the shows and suggestions for future shows to hardware (at) theregister.com.
As always, special thanks go out to legend in the making Todd Phelps for letting us use his song "You Can Call Me Daddy Tonight." You'll find Phelps's web site here and his MySpace page here.®