UK.gov websites cost £208m per year
And then there were two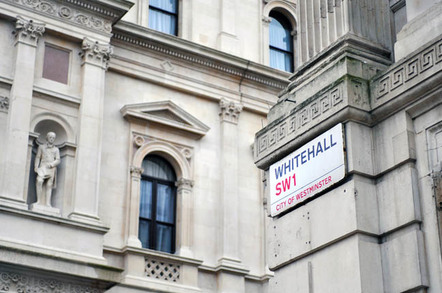 The UK government is spending £208m per year on running websites but many of them are text heavy and crammed with policy information that citizens couldn't give a monkey's about.
The figures come from a report from the National Audit Office, which says that the government has made progress in making information available over the web, but that the quality of its sites hadn't improved much since 2002.
Some online services have been embraced by the population, it would appear, though the figures the NAO uses are slightly confusing.
At the same time, many departments didn't have much meaningful information on how their sites were being used. No surprise really. Of course, many wouldn't have much to shout about - after all some sites barely trouble the public consciousness. Who can forget remember www.ukworldheritage.org.uk, which pulled in just 77 visitors a year.
Things are changing. Whitehall is sliming things down so that the UK's citizenry need only negotiate two "supersites" in future – directgov and businesslink.gov.uk.
So, rest assured, that once all the "customer—facing" arms of government are shoehorned into one site and all that troublesome "policy" stuff is stripped out, the UK will have just the sort of informed citizenry the current government feels it deserves.®
Sponsored: Detecting cyber attacks as a small to medium business