MS customers get 'cold feet' on software assurance
One in four corporates plan to ditch maintenance contracts - Forrester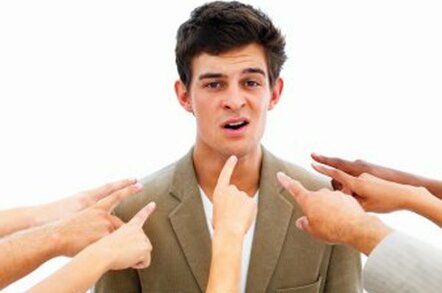 Microsoft has hit back at criticism that its Software Assurance maintenance contracts offer poor value for money and may be dropped by many enterprise customers.
A recent survey, based on interview with 63 enterprise customers of the program by Forrester Research, revealed that many are thinking twice about renewing their subscriptions. Software Assurance, introduced in 2001, is an optional supplement to volume license agreements, offering large firms guaranteed upgrade rights for specified products over a three-year contract. Annual costs are 29 per cent of the license fee for desktop products, and 25 per cent of the license fee for server products.
The high costs of the scheme, and the need to test increasingly complex enterprise software packages before deployment, are leading many firms to question whether it might be easier to buy licenses as new software packages come out. The lack of product roa maps from Microsoft means customers are unsure about when upgrades of key products, such as Exchange and Office, will debut and therefore uncertain about the value of Software Assurance, Forrester reports. The timing of this uncertainty is important because many firms are evaluating the second renewal of three-year contracts.
Of the 63 firms interviewed by Forrester, 26 per cent said they won't renew maintenance contracts while a third are undecided, the Seattle Post-Intelligencer reports.
"The economics of buying SA (at 29 per cent of the licensing fee for desktops) for the next three years without any guarantee that they'll recoup their investment, make holding off and buying new licenses until actually needed an attractive option," writes Forrester researcher Julie Giera. "Lengthening release schedules, uncertain product road maps, and the complexity, cost, and time associated with installing a new release make the value of this program even more uncertain."
Forrester advises users to run a slide rule over the value of new Software Assurance contracts. Even if they decide to press ahead, organisations would be well advised to open early negotiations in a bid for better discounts and incentives, it advises.
Software Assurance is important to Microsoft because it provides a reliable revenue stream over the length of contracts, keeping income rolling into its coffers between the release of major products and services. Unsurprisingly the software giant was quick to defend the value and success of the scheme, pointing out it offers training and supports benefits as well as "value for money" on upgrades.
According to Microsoft, Forrester Research on Software Assurance only looked at a small subset of its customers and failed to reflect the feedback it has received. Renewal rates are on target, it says. "An estimated 75 per cent of our existing EA (Enterprise Agreement) volume-licensing customers are renewing their Enterprise Agreements, as it demonstrates that our customers find value in a licensing program that allows them to standardise their enterprise and take advantage of the benefits of centralised purchasing, as well as leverage all the additional benefits we've added to Software Assurance," Microsoft said in a statement on Forrester's report. ®
Sponsored: Detecting cyber attacks as a small to medium business