Panasonic spins 'first' 4x recordable Blu-ray Discs
Panasonic has introduced what it claims is the first Blu-ray recordable media capable of burning data at 4x speeds. It will bring the first 4x products to market later this month, it said.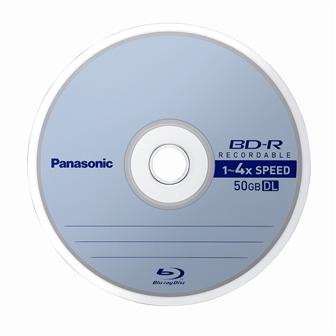 Panasonic's LM-BR25LDE: single layer
Alas, only in 25GB, single-layer BD-R discs - for 50GB, dual-layer media, you'll have to wait until 25 September, the company said.
That 4x burning speed represents a maximum data transfer rate of 144Mbps. Most BD-R burners run at 2x speed - 72Mbps - but LG, for one, has a 4x BD-R writer, the GBW-H10, which it launched in the UK in November 2006 - you can read our review of it here.
Pioneer's BDR-202 can aslo burn BD-Rs at 4x, but like the LG product can only do so with 25GB discs. Panasonic's plan to offer 50GB 4x BD-R media in the autumn suggests that it believes hardware to handle the discs will be available in and around that timeframe.