WD debuts DVR friendly add-on hard drive
Finding the hard drive in your DVR no longer capacious enough for all the digital TV programmes you want to record? If you don't fancy transplanting in a new drive, Western Digital may have the answer: an external HDD for DVRs.
But don't hold your breath: right now, the product operates only with one DVR range, and one only sold in the US, at that. And while WD promised support for other DVRs in future, you'll need one with an eSATA port.
The drive's called the My Library Video Edition DVR Expander. It's designed to hook up to a Scientific Atlanta 8300-series DVR and copy over recordings quickly and automatically. The drive's based on WD's MyBook external HDD and has a capacity of 500GB, enough for 300 hours of standard-definition content or 60 hours of HD programming, WD said.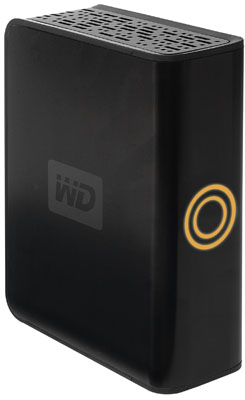 WD's My Library Video Edition: telly archive
WD also said it would support other DVRs as "cable and satellite DVR manufacturers enable the eSATA (external SATA) ports on their currently-deployed DVRs". So not much joy for those of us with USB-equipped DVRs... That said, given how long it takes to copy big video files that way, focusing on the faster eSATA is no bad thing.
WD clearly expects demand to be limited - it's only selling the My Library Video Edition from its own website rather than, for now at least, rolling it out to retailers. The product costs $200.