SanDisk promises 8GB Micro SDHC card... sometime
No sooner did Toshiba announce a 4GB Micro SDHC memory card to match the one SanDisk put out just recently - reviewed here - but SanDisk took the lead again, this time announcing the first ever 6GB and 8GB Micro SDHC cards.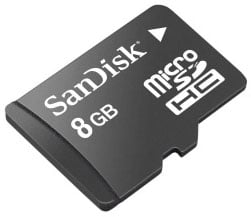 SanDisk's 8GB Micro SDHC card
Like the Toshiba card, the two new SanDisks are rated at Class 4, meaning they have a sustained write speed of 4MBps.
High capacities and write speeds are all very well, but when will we be able to get our hands on the new products? Alas, SanDisk couldn't say - "later in 2007" was the best date the company could put on the parts' release. Pricing, it added, hasn't been worked out either.
There's no rush. Hardly any devices currently support Micro SDHC cards of any capacity.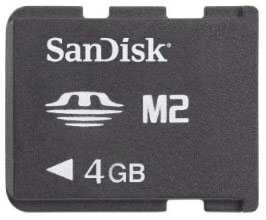 SanDisk's 4GB M2 card
SanDisk was more forthcoming about the other product it announced last night: a 4GB Memory Stick Micro - aka M2 - card. It'll arrive in the shops this summer and cost $100 (£50/€74).
Related reviews
SanDisk 4GB Micro SDHC memory card
Griffin ExpressCard 5:1 Card Reader