Asus re-locates GPS PDA in UK
New take on old approach
Time was when all budget GPS gagdets were Windows Mobile PDAs with bundled route-planning software and a satellite pick. Now they're almost all dedicated units a la Tom Tom. But Asus is having another go, with its A696 GPS PDA.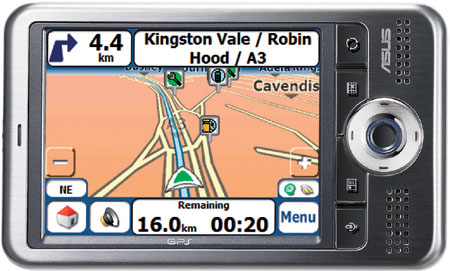 The A696 is a palm sized 11.7 x 7.1cm device that weighs 165g and measures 1.5cm in thickness. But it's the stainless steel casing and 3.5in, 240 x 320 anti-glare touchscreen that will catch your eye before you even know of its capabilities.
A 416MHz XScale processor provides the performance, while Destinator Technologies provide the A696 will all its route-planning capabilities. A QuickNav button also makes it simpler to travel to and from pre-programmed addresses or points of interest, which can also be searched for independently of location.
Wireless connectivity is made possible through 802.11b/g Wi-Fi, providing you with access to your email and the internet. The embedded antenna is a nice touch too, as it means the A696 retains a truly rectangular design, which does much to help its looks.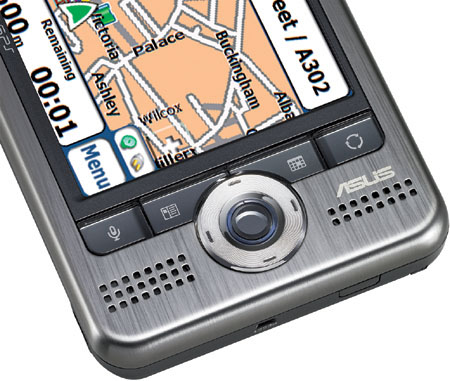 Bluetooth 2.0 is also built in, so it should be a cinch syncing files to it. Quick too, as Asus has incorporated Bluetooth's Enhanced Data Rate technology, which it claims will speed up data exchange rates with digital peripheral devices by between two and three times that of a standard Bluetooth.
256MB of Flash memory is available for the main storage, which is a bonus should your battery life run down while on the road. But it also has 64MB SDRAM too. There's an SD card slot for more storage.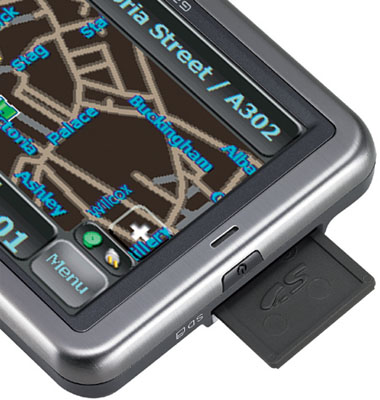 And when you've got to where you're going, you can unhook the A696 and run it as a standard Windows Mobile 5.0 PDA, ready to call up your appointments and contacts, or play music and movies through the device's stereo speakers.
The Asus A696 will be available in the UK in two weeks' time, Asus said, and will be priced at £200 (€296/$399).