Acer TravelMate ProFile 6292 business laptop
Acer's... um... ace up its sleeve?
Review The Acer TravelMate 6292 is the first of the company's new ProFile range, which promises to be "concrete, protective and productive", apparently. Designed for a hardy life on the road it features a magnesium alloy cover that's supposedly 20 times stronger yet considerably lighter than plastic. Would you like to know more?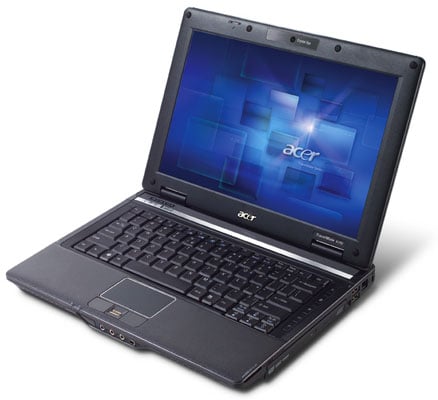 While it would be hard to compete with the bullet-stopping capabilities of the ThinkPad, the 6292 certainly feels solid enough. However, although the casing appears sufficiently sturdy, there's nothing to latch the screen in place when it's folded, so it could still be susceptible to damage while travelling in your bag, if you're not careful.
Acer is touting the 6292 as an ultra-portable. While it's small, measuring just 30.5 x 22.5 x 3.5cm and weighing 2kg, it's still a bit on the large side to truly merit that description. It's no Sony Vaio TX, for example. It's certainly small enough to lug to the office and back everyday, but you probably won't want to take it with you everywhere you go.
The screen only stretches to 12.1in, which seems a little bit of a waste given the available space inside the lid. The large bezel running around the edge reminds you that you could have had a bigger screen if Acer had managed to squeeze one in. Resolution support is adequate, with a widescreen resolution of 1280 x 800, aka WXGA.
Given the relatively small screen size, you probably wouldn't want a higher resolution unless you've got extremely good eyesight. The display isn't overly reflective, but as a result it's not as vivid as the screens such as Sony's X-Black range, for example.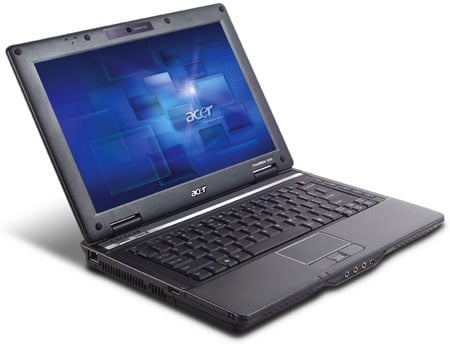 The 6292 sports Intel's latest 'Santa Rosa' Centrino Dup spec, which means you get a Core 2 Duo T7300 running at 2GHz, Intel GMA X3100 integrated graphics and 802.11n Wi-Fi. There's a healthy 2GB of DDR 2 memory thrown in and there's oodles of storage space on the 160GB hard drive. Acer has also included an internal 8x multi-format DVD writer, so you don't need to mess around with external units - another sign the 6292 isn't as ultra-portable as Acer might like us to think.