Intel chip boffins in litho brainstorm
Let's gets pixelated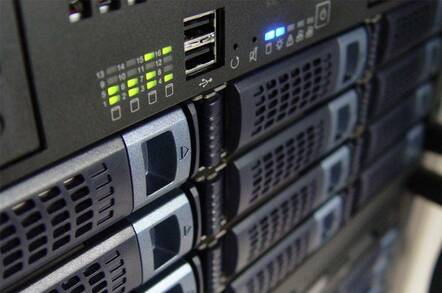 Intel R&D Day Your digital camera is more powerful than you think. Using the basic concepts of digital photography, Intel researchers are reinventing the art of silicon lithography – the technique used to etch circuit patterns onto PC microprocessors.
The company's new "pixelated masks" method - showcased this week at Intel's annual R&D day – is one of the many ways Intel hopes to extend Moore's Law well into the next decade.
"We have a working product," said researcher Vivek Singh, from the crowded R&D day floor, "and it has the potential to squeeze out even more resolution from the existing lithography setup." Singh and his team have already demonstrated the technique with a 65 nanometer manufacturing process, but they plan on applying it to a next-generation process that will shrink chip parts to well below 45nm.
Lithography has been the primary means of building microprocessors since the 60s. Manufacturers print circuits onto silicon wafers by shining ultraviolet light through a "mask" - essentially a cutout of the circuit pattern being printed.
The trouble is that as the cutouts get smaller, more and more light gets scattered this way and that. The result is a blurring of the circuit pattern. As Singh explains, if you're trying to a print rectangle, you end up printing an oval.
Manufacturers have long used masks whose cutouts are purposefully misshapen to account for this scattering effect - a technique known as optical proximity correction (OPC). A serrated shape, for instance, is used to produce a perfect rectangle. But in recent years, as Intel reached 45nm, even this method has proved problematic. "OPC is running out of gas," says Singh. "We have to build something new."
Intel's solution is to build a mask that takes after a digital camera. With this pixelated mask, the circuit pattern isn't a single cutout. It's a collection of tiny holes. As light shines through the mask, the circuit is built from a series of pixels.
With a traditional mask, the circuit pattern is carved into chrome. But a pixelated mask is little more than a collection of holes poked into a sheet of glass. "It's just glass and etched glass," says Singh, holding the mask material up to his face. "You can see me through it." In this way, he and his team are able to minimize the light that's scattered - and build a faster processor. ®
Sponsored: Becoming a Pragmatic Security Leader