Wind-powered phone-charger coming to market?
Designer gauging interest
Gotwind, the organisation behing the wind-powered mobile phone recharger prototypes Orange will be spinning at this weekend's Glastonbury gathering, has said it may put the product into production - if there's a demand for it.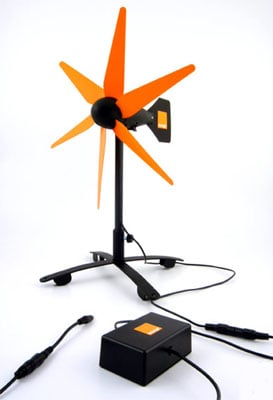 Getwind's Orange wind-powered phone charger
The Orange wind chargers were developed by Gotwind's Ben Jandrell, who designs and builds his own wind turbines as "a hobby". However, so great has been the interest in the Orange-sponsored prototypes after Register Hardware covered the gadgets last week that Ben's considering taking the project a stage further.
"We are assessing the demand for a wind charger before we commit to production," he told us today.
Interested? Then register your name and email address at the Gotwind.org website.