Opteron darling Newisys lives!
Just a flesh wound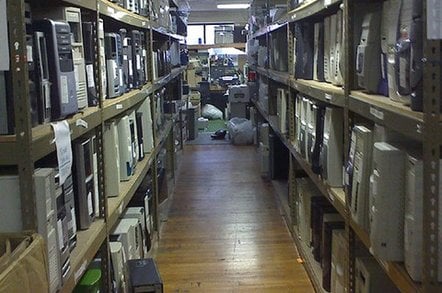 Newisys, while much thinner, continues to march on, contrary to recent reports.
Last month, the onetime Opteron server darling notified Texas regulators that it would fire 87 workers and endure a "plant closing." Now, however, Newisys officials say the "plant closing" language was a regulatory formality. The company isn't ceasing operations as reported here and elsewhere.
"A number of people were let go (redundant) because of a product line discontinuation," Patricia Friar, the manager of marketing at Newisys, told us. "There are still a good number of people alive and kicking at Newisys including the ExtendiScale (Horus) Chipset group and also the storage development group (formerly Eurologic)."
Newisys garnered heaps of attention as a pioneer in the Opteron-based server market. But the company's gear never quite took off as hoped with many of the large server makers opting to make their own Opteron-based hardware rather than buying Newisys's designs.
In 2003, Sanmina-SCI purchased Newisys. Since then, the company has moved to broaden its product portfolio to include storage systems and Xeon-based servers. As mentioned, it also continues work on the "Horus" chipset design which should allow for larger x86 SMP types of boxes.
"We have a development team of ~75 in Colorado Springs, Colorado," Friar said. "This is for the storage product line, which is doing well and will continue as a Joint Development and Manufacturing (JDM) Business unit of Sanmina-SCI.
"The Distributor sales for the server line continue and there are a couple top-tier OEMs that have Newisys designed server products and will continue to sell these (some introduced this year). Sanmina-SCI does the manufacturing.
"The mission of Newisys has changed from ODM (Original Design and manufacturing), which means designing product on speculation, to JDM, which is partnering with OEMs to develop according to their established roadmaps."
Our sources in Austin have described a rather dismal working environment at Newisys with many staff feeling they're just biding their time. Friar, however, says that Sanmina remains most excited about seeing Newisys succeed. ®
Sponsored: Becoming a Pragmatic Security Leader