Samsung grows stick-phone line
Samsung today extended its family of stick-like music phone, the F series, with a pair of lower cost models designed to broaden the range's appeal as an alternative to cheap Flash-based MP3 players.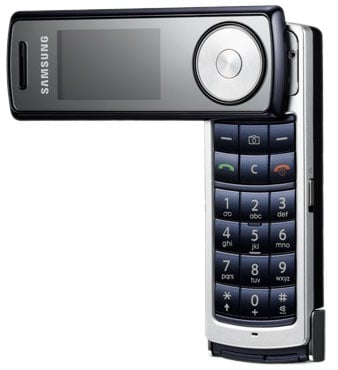 Samsung's SGH-F210
First, the SGH-F210, a skinny, 8.8 x 3.1 x 2cm handset with a 1.5in, 128 x 220, 262,144-colour screen and a navigation control on the front, all of which rotates out to reveal the slimline keypad. The F210 has 1GB of on-bord memory, but more can be added by inserting a 2GB Micro SD card - or a less capacious one, but not, Samsung indicated, anything bigger. The handset plays a wide array of formats, adjusting the output with a "3D sound effect" system.
As a phone, the F210 has tri-band GSM/GPRS connectivity, Bluetooth 2.0 and a two-megapixel camera.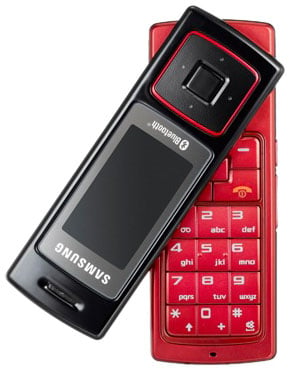 Samsung's SGH-F200
Not so the SGH-F200, which surprisingly lacks a snapper on the back. It's fractionally bigger than the F210 - 9 x 3.3 x 2cm, but has the same display and Bluetooth 2.0 with wireless stereo. There's no "3D sound effect", apparently, and only 5MB of on-board memory, though Samsung plans to bundle a 512MB Micro SD card with it. The F210 is also a tri-band GSM/GPRS phone.
Samsung launched the first of its stick phones, the F300, in February this year. Later, it signed Beyonce to promote the product.
Samsung didn't say when either the F200 or the F210 would become available.
More F210 and F200 pictures on the next page