Samsung parades designer sliders
Samsung today unveiled a trio of designer slider-phones, one of which - for the first time - slaps a Yahoo! key right on the front, part of a smart backlit touch-sensitive control panel, for all to see.
That's the SGH-E950, a 1.5cm-thick tri-band GSM/GPRS/Edge handset with a 2in, 262,144-colour LCD screen on the front and a 3.2-megapixel camera on the back. In addition to the customary MP3 player, the E950 has an FM radio. The audio is mixed through Bang & Olufsen's IcePower sound enhancement technology.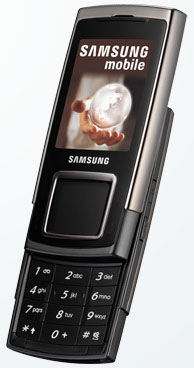 Samsung's 'metal-finish' E950
The "metal-finish" E950 has Bluetooth stereo wireless and even a TV connector. There's 70MB of memory on board, though more can be added using the Micro SD card slot.
The shiny, "mirror-surface" SGH-E840 has a bigger display than the E950 - it's 2.2in and 240 x 320 - but a lower resolution camera - just two megapixels. Again, it has 70MB of memory, a Micro SD card slot, an FM radio and Bluetooth 2.0.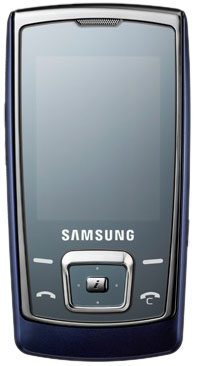 Samsung's 'shiny' E840
However, it has quad-band network connectivity. And, at 1.1cm thick, it's a skinny boy, and it'll be available in a choice of colours: silver, pink, gold and blue.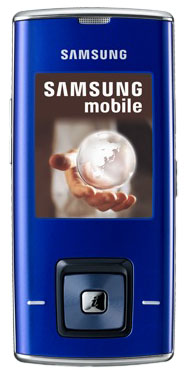 Samsung's 'intense' J600
The SGH-J600 is a colourful fella too: it'll be kitted out in "intense hues" of grey, purple, silver and pink. It's a tinier model than the others, in size and in specifications. With a 1.9in, 128 x 160, 65,526-color screen, a 1.3-megapixel camera, 20MB of memory and Bluetooth 1.2, it's dwarfed by its bigger brothers, but like the E950 has a tri-band mobile link.
Samsung has already begun selling the J600 and E840 in Asian countries, and will make the E950 availble there next month. There's no word yet on worldwide availability.
More E950, E840 and J600 pictures on the next page