World's 'first' solar-powered mobile phone unveiled
Danny Boyle's film Sunshine informed us earlier this year that "if the sun dies, so do we". And now that palpable statement could also ring true for your mobile - should you live in China, that is.
Chinese manufacturer HiTech Wealth (HTW) has unveiled what it's claiming is the world's first solar-powered mobile phone, available initially in China for around $510 (£250/€369).
The S116, which is already the subject of eight patents, is capable of deriving power not only from the sun, but also from weaker light sources and even candlelight, should you still live in the dark ages.
HTW says the S116 can generate up to 40 minutes of talk time from one hour positioned in direct sunlight. However, a fully solar-sourced charge requires 12 hours of direct roasting.
The handset is a clamshell, with the entire back cover devoted to the solar panel.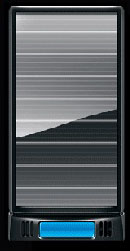 Hitech Wealth's S116: many lights make handset work?
Solar power is not the phone's only feature, though. The S116 also features dual-band GSM (900/1800MHz) cellular connectivity, MP3 capabilities, a 1.3-megapixel camera and a Micro SD memory card slot.
HTW is also reportedly set to release six further solar-powered blowers within the next 12 months, as well as an impressive 30-strong range of solar phones before 2009.
The announcement treads on service provider Orange's toes slightly though. Last week, it unveiled the Orange Mobile Wind Charger, a 150g wind turbine designed to charge mobile phones, initially at this year's music festivals.