Canon Ixus 950 IS compact digital camera
If anyone can...
You navigate through the Ixus' menu system using a combination of a thumbwheel-style mode dial embedded in the upper right side and a more conventional touch control dial positioned below this. A total of 18 pre-set shooting modes are available - through the mode dial you can select one of five operational settings: Playback, Automatic, Manual, Special Scene or Movie.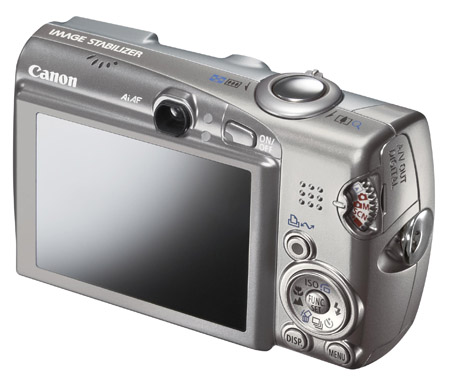 Playback allows you to view the pictures you've taken. Automatic mode is fairly self-explanatory, but under Manual, the Ixus 950 IS provides access to image manipulation settings rather than the exposure controls you might expect to find. Manual includes th Digital Macro setting, which allows you to shoot when the distance from the lens to the subject is within 2-50cm; Colour Accent, which allows you to keep one colour and transform the others to black and white; Colour Swap, allowing you to change colours around; and under Stitch Assist you can create a long panoramic picture by overlapping many individual images.
And under Special Scene you can opt for Portrait mode, Night Snapshot, Kids & Pets, Indoor, Creative Light Effect, Foliage, Snow, Beach, Fireworks, Aquarium, and Underwater - which requires Canon's waterproof WP-DC15 case, sold separately.
Movie mode lets you shoot VGA - 640 x 480 resolution - movies at 30fps with stereo sound. And in addition, the Time Lapse Movie function can capture changing scenes, for example a flower slowly blooming, drifting clouds or a bustling city street - and accelerate the playback to save them as (relatively) smooth video clips. This feature worked well when we tried it, and the Time Lapse function was fun to play with... for a while, at least. However, if you're serious about using this feature, we'd recommend you consider investing in a tripod. A simple one will suffice, as stability proved to a bit tricky to maintain for an extended period of time.