Torvalds slams Sun over Linux intentions
Hey, let's meet up, says Sun's Schwartz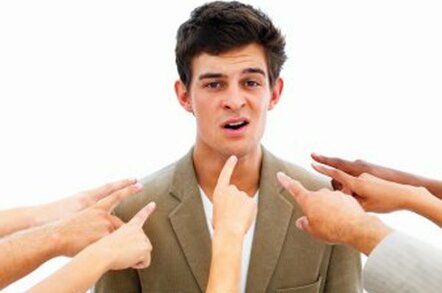 You can almost hear the ebb of conversation on everything from Linux drivers to closing the information gap over the crackle of a roaring log fire and playful popping of wine corks.
Sun's chief executive Jonathan Schwartz has invited Linux creator Linus Torvalds to an evening of home-cooked dinner and fine conversation at his San Francisco pad, to set aside any misgivings over his company's open source intentions.
In characteristic Schwartz style, the Sun boss blogged his wish to speak to Torvalds directly to prove his sincerity.
"We want to work together, we want to join hands and communities - we have not intention of holding anything back. Or pulling patent nonsense... to prove the sincerity of the offer, I invite you to my house for dinner. I'll cook, you bring the wine," he wrote.
The offer to go mano a mano comes after Torvalds "cynically" questioned Sun's painfully crafted open source strategy. He claimed Sun wants to take Linux drivers, and that it drooled over driver and kernel engineers, but was unwilling to give anything useful back to the community under GPL 2. For Torvalds, "useful" means the Solaris 10 ZFS file system.
He branded Sun's burgeoning OpenSolaris as "uninteresting stuff", adding that Sun would not release ZFS because Linux is stealing business from Solaris.
"Linux has hurt them in the market place. A lot," Torvalds wrote. "Ergo: they sure as hell don't want to help Linux. Which is fine. Competition is good."
He continued: "I think the only really interesting thing they have is ZFS, and even there, I suspect we'd be better off talking to NetApp, and seeing if they are interested in releasing WAFL [filesysem] for Linux."
Schwartz was right back on the charm offensive. The day after Torvalds' posting, Schwartz denied the Linux community had hurt Sun - although Torvalds' implication is he's referring to the server sales.
According to Schwartz OpenSolaris is "more than ZFS" - you can judge for yourself here - and that while Sun is looking forward to GPL 3, the company's long history meant that it wasn't able to quickly or easily release product code containing licensed intellectual property under GPL 2. OpenSolaris is under Sun's CDDL license - which may be OSI-compliant, but which has caused ruptions with the community and perpetuated distrust of Sun's intentions.
Going on the offensive, Schwartz called for a truce in hostilities. "Are we after your drivers? No more than you're after ZFS or Crossbow or Dtrace - it's not predation, it's prudence. Let's stop wasting time recreating wheels we both need to roll forward," Schwartz blogged.
Queue the plug for Sun's "participatory age", United Colors of Benetton "vision": "You're not the enemy for us, we're not the enemy for you. Most of the world doesn't have access to the internet - that's the enemy to slay, the divide that separates us. By joining our communities, we can bring transparency and opportunity to the whole planet." ®
Sponsored: How to Process, Wrangle, Analyze and Visualize your Data with Three Complementary Tools