Newer releases MacBook battery renewer
Mac accessory and upgrade specialist Newer Technology has rolled out a battery conditioner designed to re-tune MacBook and MacBook Pro power packs.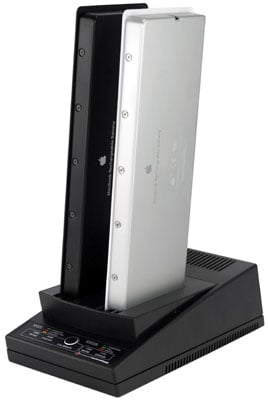 Newer's MacBook/MacBook Pro battery conditioner
The $150 unit is not only capable of recharging a spare battery, but a second bay will also charge a connected battery in a way that Newer claimed maximises the power pack's longevity and capacity.
Without the Conditioner, you'd need to make sure your battery was completely drained before recharging it each time, Newer said.
Available now, the chargers are also available for a range of older notebook Macs. More details on Newer's here.