BBC shows Olympic logo the door
More reader-generated merriment
It might not be as unpleasantly suggestive as the Goatse-inspired effort offered yesterday by one wag on the BBC's website, but another reader-generated suggestion as to how the new 2012 Olympic logo might be improved just about sums up public reaction to what is now officially known as the "Lisa Simpson bj graphic":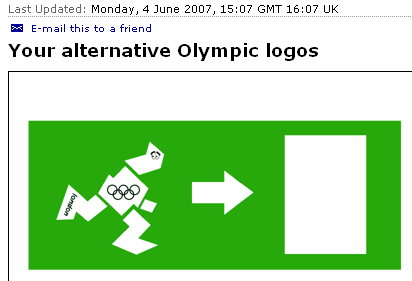 According to the Beeb, "Matt Le Gresley sent us this running man". Hmmm, not so much running, but rapidly exiting - hopefully never to return. ®
Bootnote
The Beeb has a couple more nicely-done comments on the logo fiasco in this second gallery. We particularly like the "cash down the drain" effort.
Oh yes, and ta very much to one of our readers, who wishes to remain anonymous, for forwarding what must be the final word on this sorry affair: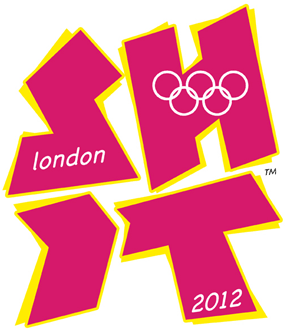 Sponsored: Becoming a Pragmatic Security Leader