HP escapes fine for boardroom spying scandal
Promises not to do it again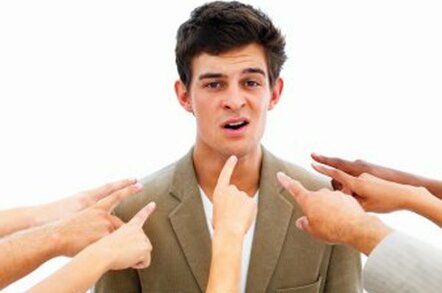 HP has settled allegations over its failure to disclose why one of its directors resigned in the midst of last year's boardroom mole fiasco.
The computer giant has not been fined and said it neither admitted nor denied the Securities and Exchange Commission (SEC) findings, but has agreed to a cease and desist order, effectively barring it from breaching public reporting requirements.
Under the SEC ruling companies are required to issue a specific filing when directors quit their post due to objections over corporate practices.
But it took several months after Tom Perkins walked for HP to reveal that the veteran board member had disagreed with how the firm handled what he described as "the chair's improper and likely unlawful investigation" into leaks.
Shady tactics had been employed which included the use of "pretexting" to snoop on boardroom members, as well as hiring private investigators to trail journalists who had initially reported the leak.
Responding to the settlement with the SEC in an official statement released yesterday, HP's executive VP Michael Holston said: "HP acted in what it believed to be a proper manner. However, we understand and accept the SEC's views and are pleased to put this investigation behind us."
Director of the SEC's division of enforcement, Linda Chatman Thomsen, took a more sober view of the settlement and said: "This action highlights the importance of the required disclosures regarding corporate governance issues.
"The Federal securities laws exist to ensure transparency, and investors have a right to know when a dispute among board members over operations, policies, or practices causes a director to resign, as such a dispute may have far-reaching ramifications for the company." ®