NetApp profits up, forecast down
Punished by March and investors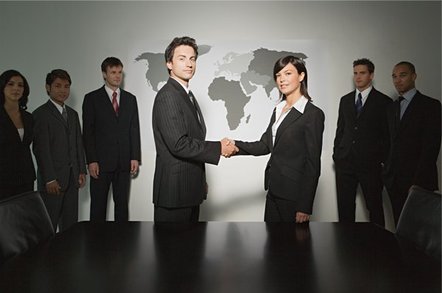 Strong sales led Network Appliance fourth-quarter profits higher 51 per cent over the same period last year. Despite such a solid haul in Q4, the company expects a sales slump to lower revenue sequentially in the current quarter.
The network storage supplier reported $89.6m in Q4 income, compared to last year's 59.2m. Sales increased 34 per cent to $801.2m, over $598m the previous year.
All told, revenue for fiscal year 2007 totaled $2.8bn. That's an increase of 36 per cent from $2.07bn for fiscal 2006. The fiscal year's net income tallied $297.7m, up 12 per cent from $266.5m in 2006.
NetApp CFO Steve Gomo said the company expects revenue growth for the first quarter of fiscal 2008 to decline by 6 to 8 per cent — translating into lower growth year-over-year than analysts had hoped. The company blames corporate spending cuts early in the quarter for the slowdown.
"Network Appliance had a great finish to a great year. With 36 per cent annual growth, NetApp clearly provides to customers the best value in the industry," NetApp CEO Dan Warmenhoven said in the report. "And while we weren't immune from the March macroeconomic spending slowdown, our competitive differentiation and business fundamentals have never been stronger."
Warmenhoven's spin proved unable to stop an after-hours collapse for NetApp's stock. Shares fell more than 17 per cent, following the earnings report, after closing up 22 cents to $38.06 per share during regular trading. ®