Sony announces 80GB PS3
But only in Korea
Sony is indeed preparing an 80GB PlayStation 3, the company confirmed today, but so far it's only due to go on sale in South Korea.
A posting on the consumer electronics giant's Korean website today reveals the local version of the next-gen games console will sport the 80GB hard drive that first appeared in a US Federal Communications Commission filing a couple of months ago.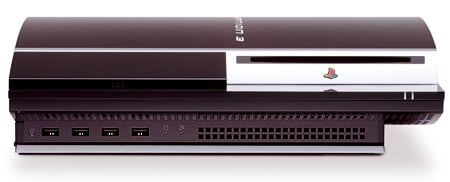 Sony's PS3: 80GB in Korea, 60GB elsewhere
Koreans will be able to get their hands on the machine on 16 June for KRW518,000 ($555/£281/€411) before tax - once more, rather less than the Brits and others pay for the 60GB model.
Beyond the extra 20GB of storage, the Korean PS3 is identical to the version that shipped in Europe and other PAL TV territories in March. So that means it too lacks the full PS2 and PSOne backwards compatibility of the US and Japanese models.