LG unwraps dual-display Chocolate laptop
LG announced its Z1 Dual LCD laptop in February. At the time, it said it would announce the two-screen machine's availability at a later date. Three months on, it has at last brought the laptop to market, though it's failed to avail itself of new processors released in the meantime.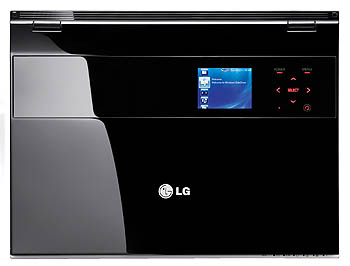 LG's Z1 Dual LCD laptop: now with added Chocolate
So the Z1 (Dual LCD) still comes with a Core 2 Duo processor clocked to 1.83GHz and with 2MB of L2 cache. It has an AMD ATI Radeon Mobility X1350 graphics chip to power the main, 12.1in 1280 x 800 display, though Nvidia technology lies behind the 2.5in Windows Vista SideShow screen mounted into the lid and used to show useful information when the laptop's asleep.
So much for the visuals: on the sound side, the Z1 has SRS Wow HD, SRS TruSurround XT and 5.1-channel Dolby Digital audio processing, along with stereo speakers and an integrated sub-woofer to give it all a little more welly.
The machine contains 1GB of DDR 2 memory and a 120GB hard drive. There's 802.11a/b/g Wi-Fi and Bluetooth 2 on board.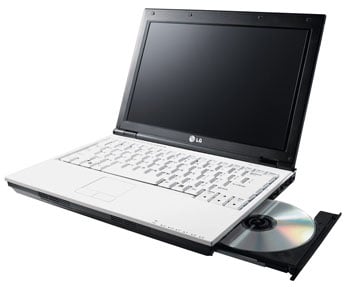 LG's Z1 Dual LCD laptop: Pre-Santa Rosa spec
Back in Februry, LG didn't mention the C-word once, but now it's describing the Z1 (Dual LCD) as a Chocolote-branded machine to match its famous phone range of the same name.
Available now in Singapore, the Z1 Dual LCD retails for SD2999 ($1967/£995/€1455).