Acer debuts ProFile pro-laptop look
Looks tough, weighs next to nowt
Acer not only sketched out its plans for new look "nature-inspired" consumer-oriented notebooks this week, it also drew attention to its new-style "ProFile" business machines, the first if which is the ultra-portable TravelMate 6292.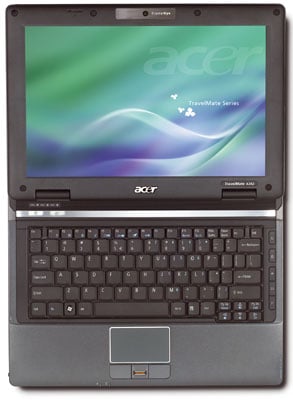 According to Acer, the ProFile design brings to mind the words "concrete, protective and productive". Apparently. Still, the machine does incorporate a magnesium alloy cover that's "20 times stronger yet considerably lighter than plastic", Acer claimed.
The 6292 is based around a 12.1in, 1280 x 800 widescreen display driven by the GMA X3100 graphics engine built into Intel's 965GM chipset - so it's no surprise that this is a Centrino-branded computer. That means a 'Santa Rosa' spec: Core 2 Duo processors and 802.11n next-gen Wi-Fi, but Intel's Turbo Memory cache isn't part of the package.
The 6292 does have Bluetooth 2; Gigabit Ethernet; a 56Kbps modem for emergencies; a five-in-one memory card reader; Firewire; s-video and VGA outputs; an integrated webcam; up to 160GB of hard drive space; up to 2GB of 667MHz DDR 2 memory, expandable to 4GB; and a mult-format DVD writer.
All this in a unit that weighs just under 2kg and measures a highly portable 30.6 x 22.7 x 2.8-3.5cm.
Windows Vista is on offer, but so is XP for firms not willing to make the leap yet. There's no word yet on pricing, but expect the 6292 to hit the shops soon.
Acer TravelMate 6292 gallery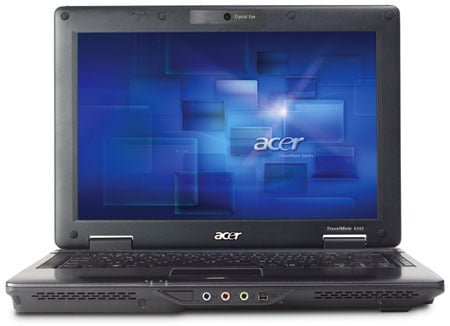 More pictures on page two