Fujitsu claims 'world's smallest Vista PC' title
Eye-squint inducingly tiny screen
Fujitsu has taken the wraps off what it claims is the world's smallest Windows Vista PC: a tablet PC-styled "microminiature" machine with a 5.6in display and weighing just 580g.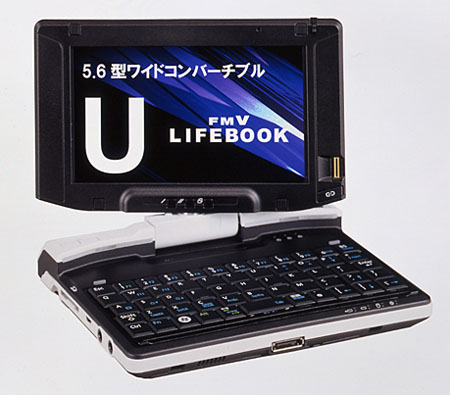 It's not great surprise to learn that the FMV-U8240 - part of Fujitsu's LifeBook range - is based on Intel's Ultra Mobile Platform, announced this past April. The three versions of the machine all use the new A110 processor - aka 'Stealy' - clocked to 800MHz. They have 20GB hard drives and 10/100Mbps Ethernet on board as standard, and 512MB to 1GB of DDR 2 memory, depending on model.
The U8240 measures 17.1 x 13.1 x 2.7-3.2cm, and opens up like a notebook to reveal a QWERTY keyboard. That tiny screen - with a resolution of 1024 x 600 pixels - rotates table PC-fashion for folk who prefer a more UMPC-like mode of operation.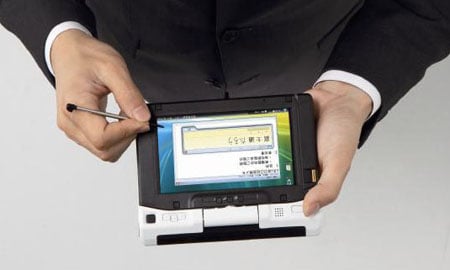 The Windows XP Pro-based U8240's will go on sale first: in Japan around the middle of June, for ¥144,000 ($1198/£603/€881) and ¥164,000 ($1364/£687/€1003) - 512MB and 1GB of memory, respectively. The 1GB, Windows Vista Business model will hit the shelves in July also for ¥164,000 ($1364/£687/€1003).
There's no word yet on availability outside Japan. A shame - we want one...