Evesham plots rocky road back from HCI havoc
Gordon Brown's legacy for the British PC industry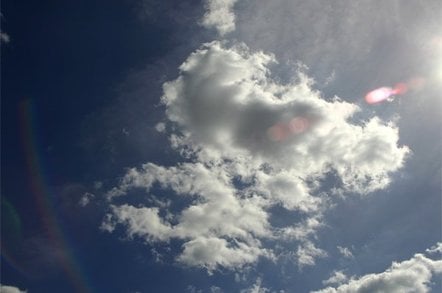 Evesham Technology, one of the UK's last remaining PC manufacturers, is clawing its way back to profit after Gordon Brown's overnight closure of the Home Computer Initiative (HCI) left it with a £30m hole in its accounts.
When the firm publishes its 2007 results in three months time, for which it is just closing its year end, it is expected to show a loss of nearly £2m. Things were so bad for the firm last December that there were serious rumours about its demise. Evesham laid off a quarter of its workforce in order to cut costs.
Evesham chairman Richard Austin told The Register the firm is completing forecasts for another year of belt-tightening, which it hopes will see the firm return to profit in the 2008 financial year. Evesham's cost-cutting measures included cutting its workforce by a quarter, gradually winding up its retail stores, and pushing new product lines.
"The retail outlets are not the future of Evesham," said Austin. "As leases expire, we won't be opening any new outlets."
The PC maker had about 400 employees last year, but can now only carry 300 - most employed in the small town of Evesham. It has pushed new products to replace the sudden drop in PC sales, selling LCD TVs and satellite navigation gadgets, the latter of which have been received well in the US.
Austin said he could not confirm the £1.8m loss The Register understands the firm will post for 2007, but did confirm that it had forecast a £1.5m return to profit for 2008, though the numbers were still being worked over.
"When you bear in mind that the Chancellor pulled the plug on HCI, we had £30m turnover forecast in that. We've had to fight to pull back," he said.
HCI was a scheme of tax breaks for employees, which enabled them to hire purchase PCs through their pay packets.
"When the government announced HCI in 2004, they said it would run for five years and it was taken away [after three years] with 10 days notice," Austin added.
"We had focused so heavily on it and had invested so heavily in HCI - not just in sales people, but back-end investment in systems.
"Whatever the outcome for Evesham Technology, that was the killer blow for us this financial year."
Evesham made sales of £20m from HCI schemes in 2006, serving customers like Scottish Power, BMW, and Lloyd's TSB. Sales for the year ended 31 May 2006, just after the HCI scheme was canned, were £72.7m. Profit was just £124,000.
Promotion to the elite club of suppliers awarded places on the government's Catalist catalogue would have been some consolation, but Evesham is still expecting to report turnover of between £50 and £60m in 2007.
Most of the larger indigenous British PC firms have gone bust in recent years, including Elonex, Granville, and Watford Electronics. ®