World's smallest mobile phone spotted in UK
The handset held to be the world's smallest is now available in the UK. Made by China's Haier and dubbed the Elegance, the 9.1 x 3.5 x 1.8cm, 64g micro-phone packs in a tri-band GSM cellular link, an FM radio and an MP3 player.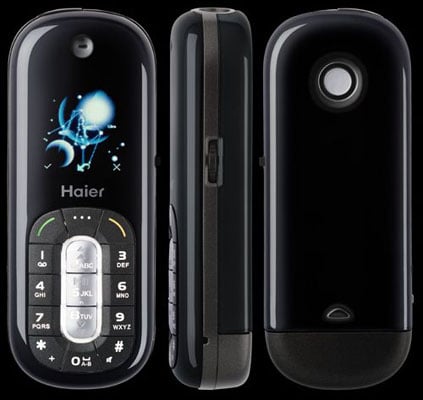 In fact, you'd easily mistake its curvy shiny black casing for a digital music player. The Elegance sports a 1.1in, 96 x 96 OLED screen and 128MB of on-board memory - expandable using Micro SD cards.
The built-in battery is surely tiny, but still manages to offer up to three hours' talk time. It comes equipped with Bluetooth 1.2 and wireless stereo support.
The SIM-free Elegance will set you back £165 from UK supplier UnlockedMobiles.com, which is expecting new stock today, according to its website. "Pre-order now for guaranteed itemisation," it suggests, whatever "itemisation" means... Help, help, I'm being itemised...