Brando eyes iPod fans with Shuffle-like USB hub
Want to convince the world your so hip you're in possession of one of those much-rumoured but never released black first-generation iPod Shuffles? Then nab yourself one of Hong Kong-based Brando's Shuffle-like USB hubs.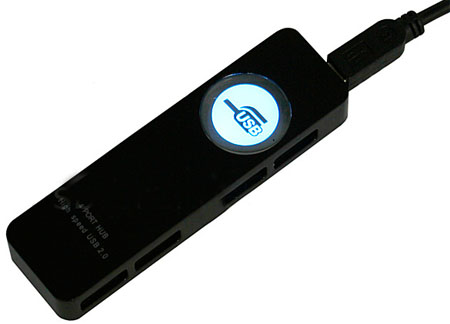 Available in white as well as black in that same long, thin shape as the Shuffle - and look how conveniently Brando has placed the circular USB logo panel - the USB Slim Hub is a snip at $12 (£6/€9). And should you want to use for the purpose it was designed for, there are four standard USB ports ready for connecting peripherals.
The Slim Hub is a little thicker than the original Shuffle, but if you give your chums just a fleeting glance at it, we're sure your deception will pass unnoticed...
You can buy one from Brando's website.