Red Hat crafts new OS for the small and poor
It's Global in a non-global sense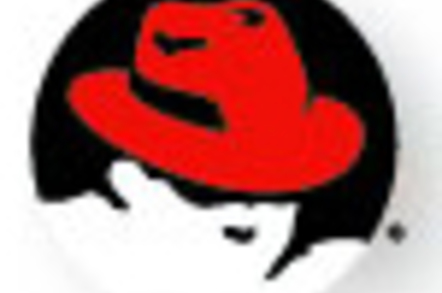 Summit Between 9 a.m. and noon, Red Hat developed a new desktop operating system strategy.
CEO Matthew Szulik and CTO Brain Stevens spent much of their morning time in front of Red Hat Summit attendees here dropping vague hints about a new desktop OS. The executives, however, refused to answer any specific questions. Instead, they talked in lofty terms about shipping a desktop as a service, creating a "new paradigm" in the process.
In reality, Red Hat's latest desktop play isn't new or cutting edge at all. The software maker will work with Intel's white box business to pre-install something called Red Hat Global Desktop on PCs and notebooks. The software/hardware pairing will be aimed at small businesses and governments in developing countries, primarily those in Asia, South America and Africa.
Let's be very clear here. Most of you reading about Red Hat Global Desktop will not be able to get the software in its refined form. Red Hat has no plans at this time to ship systems with the OS to North America or Europe. Those countries that do receive the OS will only see it on a most limited number of Intel-based systems.
At its core, Red Hat Global Desktop is a trimmed down version of Red Hat Enterprise Linux Desktop 5 – a product aimed at corporate workstation users. The thinner OS has close to 700 applications where RHEL D5 has close to 1,500. Red Hat Global Desktop will also run on lower-end, cheaper systems and have a two-year support cycle instead of the seven-year support on RHEL D5.
Red Hat plans to release a new version of Global Desktop every year.
"The whole thing is about speeding new features and innovation," said Gerry Riveros, a marketing manager at Red Hat, during a press conference.
Red Hat will have to work very fast to ship the features it promised earlier in the day.
For example, CTO Stevens talked about shipping Google Docs-style applications for Red Hat that are web- as opposed to client-based. The executive also talked up a revamped GUI for desktop operating systems.
"(Global Desktop) will evolve into all the stuff (Stevens) is talking about," Riveros said.
Red Hat's message, however, is more than confusing.
Time and again, executives derided the notion of "shipping another Windows clone." That old desktop model is dead, they said.
But, when asked about what Global Desktop will look like, Riveros said, "It's the same desktop that you and I are used to."
Red Hat's orchestration of the Global Desktop reveal proved odd as well. As mentioned, company executives refused to answer desktop Linux questions during the morning sessions simply because they wanted to announce Global Desktop at noon. Three hours passed and then the company rolled Stevens out once again – this time giving him permission to respond to reporters' queries.
Red Hat remains cagey about the pricing details for Global Desktop. It won't say how much OEMs are paying for the software until it ships with products in July.
Red Hat's attack here proves far more limited than, say, Canonical's recent move securing Dell as a distributor of Ubuntu on PCs and laptops. Dell and Canonical seem willing to throw Linux at a broader set of consumers and business customers than Red Hat.
You can, of course, special order Red Hat Linux for Dell boxes. But Red Hat still isn't willing to try and team with a major OEM to mass market a really fantastic version of Linux attractive to a wider audience.
Red Hat has done and abandoned the consumer Linux thing before. This time around, a very limited set of customers will see a trimmed down OS on systems from white box makers. For the rest of us, it's a waiting game.
You'll have to wait to see Red Hat expand the program to other countries, so that the, er, Global Desktop becomes global. You'll also have to wait for Red Hat to craft something that really isn't a traditional desktop clone. ®
Sponsored: Detecting cyber attacks as a small to medium business