Intel 'Santa Rosa' blooms into Centrino Duo, Pro
Next-gen notebook platform debuts
Intel has launched 'Santa Rosa', the latest generation of its Centrino laptop platform. This time round, the brand is being segmented: Centrino Pro for big business, Centrino Duo for the rest of us.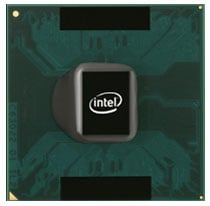 Intel mobile Core 2 Duo processor
Duo is the baseline. It's based around revised versions of the mobile Core 2 Duo processors Intel launched in autumn 2006, along with laptop-friendly incarnations of the 965 desktop chipset brought to market almost a year ago. The key chipset, the 965GM, brings Intel's latest integrated graphics core, the GMA X3000, to Centrino for a smoother Windows Vista experience and better-looking movie playback.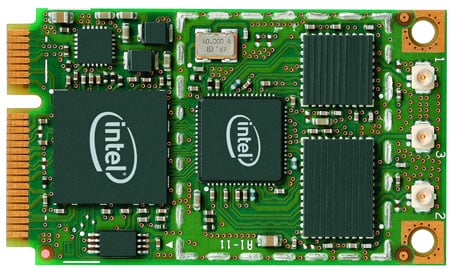 Intel Wireless Wi-Fi Link 4965AGN
Intel's next-gen 802.11n capable Wi-Fi add-in card is part of the package too, but Turbo Memory, a Flash cache that sits between a notebook's hard drive and the chipset, is optional. Intel said it not only halves application load times but reduces the wake-up-from-sleep time by a similar percentage. It recently showed a Google Earth/Adobe Photoshop Elements workflow run in almost half the time (68s) on a Turbo Memory-equipped laptop than on one without the Flash cache (120s).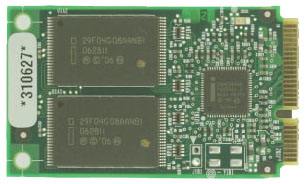 Intel Turbo Memory
Centrino Pro adds Active Management 2.5 facilities that Intel hopes will appeal to corporate technology managers, who'll be able to troubleshoot laptop fleets remotely over wires or wireless. The Pro version also activates Intel's Virtualisation and Trusted Execution Technologies.
CPU prices range from $209 for the 1.8GHz T7100 processor with 2MB of cache to $530 for the 2.6GHz, 4MB T7700. The 965 chipset costs $39 or $43, depending on configuration. The Wireless WiFi Link 4965AGN costs $29, while Turbo Memory ranges from $13 to $21, respectively, for the 512MB and 1GB versions - so check vendor spec sheets to make sure which of the two you're getting.
Intel also announced a pair of low-voltage Core 2 Duos, as expected, clocked at 1.4GHz and 1.2GHz, both operating over an 800MHz frontside bus, as do the four new regular-voltage Core 2 Duos. The LV parts contain 4MB of L2 cache.