Dell to fit laptops with Flash drives
SanDisk driven?
Dell has begun allowing anyone buying its Latitude D420 sub-notebook to kit out the machine not with a regular hard disk but one of SanDisk's 32GB Flash drives.
The PC giant is charging a whopping $549 for the solid-state drive. You can knock off the price of the hard drive you no longer need, of course, but that doesn't reduce the overall cost of the notebook by much. No wonder Dell's pitching the option to big-business buyers.
SanDisk unveiled its 1.8in SSD in December 2006. In addition to being lighter than a hard drive, it also consume a fraction of power and transfers data to the host system much more quickly. It's much better able to survive impacts, which is why Dell is also offering the SSD as an option for its semi-rugged D620 ATG notebook - again, one for the corporates.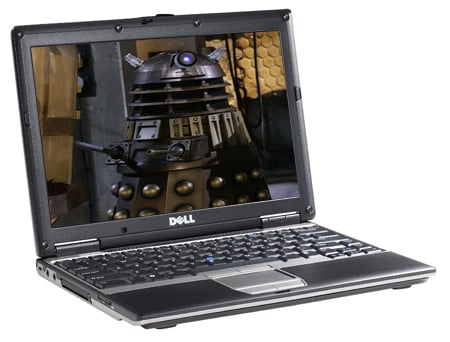 Dell claimed the SSD boosts system performance by up to 23 per cent and decreases start-up time by up to 34 per cent compared to the traditional HDDs available with the both the Latitude D420 and D620 ATG.
Available now in North America, the SSD option will be added to European and Asia D420 and D620 configuration webpages "soon".