Ads police say 128Kbps AAC is CD quality
Nokia 1, Consumers 0
Nokia - unlike Creative - has been allowed by UK advertising watchdog the Advertising Standards Authority (ASA) to claim that its Nokia 5300 Xpress Music phone can deliver CD quality sound from compressed, lossy audio formats.
The ASA today said it had ruled against a complaint that Nokia's claim was misleading. The complainant said compressed files played on the 5300 did not deliver the same bit-rate as a CD does and therefore the sound can't be said to be CD quality.
That's essentially the complaint raised against advertising employed by Creative to promote its Xmod sound system, though to be fair Creative over-egged it a tad by alleging its kit delivered "better than CD quality". Tha ASA ruled against Creative.
Most folk will say a 128Kbps AAC file can't possibly deliver the same audio quality as the 1411Kbps CD, but Nokia claimed that since an ISO survey, Report on the MPEG-2 AAC Stereo Verification Tests, found listeners largely unable to distinguish between the two, 128Kbps AAC could be said to be of CD quality - and a 160Kbps playable on the 5300 certainly would.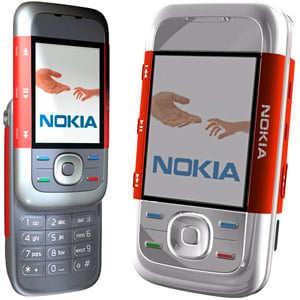 "We considered that readers [of the ad] would interpret the claim 'CD quality sound' to mean that when they listened to files played on the Nokia 5300 Xpress Music the sound would be indistinguishable from CD sound," the ASA said.
"We considered the tests provided proved that most listeners were unable to distinguish between compressed AAC files encoded at 128Kbps and CD sound. We concluded that Nokia had substantiated the claim 'CD quality sound' and it was unlikely to mislead." So there, cloth-ears...