Sun turns a Q3 profit despite lackluster sales
Two in a row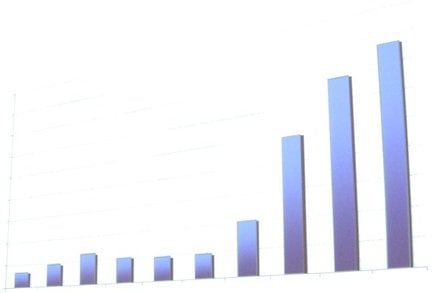 Sun Microsystems rode a slight increase in product sales to a profitable third quarter.
The server maker posted Q3 revenue of $3.28bn – a 3 per cent rise over the $3.18bn brought in during the same period last year.
That revenue total proved enough to hand Sun a $67m – 2 cents per share – profit, which compares favorably with a $217m – 6 cents per share – loss during the fiscal third quarter of 2006. The Q3 profit stands as Sun's second experience in a row with black ink.
At first blush, investors spanked Sun's shares down five per cent in after-hours trading to $5.67 per share, at the time of this report. They seemed to hope for better sales figures with analysts providing a consensus revenue estimate of $3.42bn.
Sun's product revenue reached $2.06bn during the third quarter, as compared to $2.04bn in the same period last year. Services revenue came in at $1.22bn, which compares to $1.14bn.
While Sun's revenue number looks okay, the meat behind it smells pretty ripe.
Sun's 2006 turnaround story relied on rising server unit numbers, rising revenue and cost cutting. These days, however, rising server sales have vanished from that equation.
The company's total server shipments dropped 9 per cent year-on-year – the first such decline since the second quarter of 2006. The only thing saving Sun's server business during the quarter were strong high-end Unix system sales, which boosted revenue but did little for the unit count.
Sun's x86 business has slowed way down, growing just 12 per cent. About six months ago, Sun's x86 business still boomed on the back of 50 per cent growth. No wonder the vendor signed up Intel as a supplier.
The company also used to brag about its UltraSPARC T1-based server line. Not so much anymore with the "Niagara" revenue staying flat at just over $100m per quarter.
And you can always count on Sun's storage business for a sales decline – this quarter revenue dropped just .2 per cent. At least they're consistent.
Sun's well-groomed CEO Jonathan Schwartz blamed all revenue and shipment concerns on a bad March. This is know as the "Julius Caesar Gambit" in business school.
"We did face a difficult environment in the US and UK markets, especially in March," he said.
Later, during a conference call with analysts, Schwartz added, "It seemed to be a lot of customers saying, 'You know, I made the choice, but I am going to execute on the purchase orders in the next quarter.'"
Sun hopes that a fresh blade chassis due out in June will revive unit shipments. The "Constellation" system will run Opteron-based, Xeon-based and SPARC-based blades. Sun has code-named the Xeon-based systems "Wolf." With any luck, the servers will have far more bite than Sun's previous blade boxes.
Schwartz also revealed that the Stanford Linear Accelerator has purchased one of Sun's Project Blackbox white trash data centers in a shipping container.
Later this week, Sun plans to unveil its x4950 streaming switch, Schwartz said. The system, crafted by co-founder Andy Bechtolsheim, will go after the video on demand market.
Lastly, Schwartz noted that subscriptions to Sun's Java Enterprise System middleware stack have reached 1.5m – up a healthy 209,000 subscriptions during the quarter. Sun has been hammering away at the JES concept since early 2005 and only recently saw any growth to speak of from the software bundle, which can be purchased on a per employee basis.
Sun has recently decided against breaking out its software revenue numbers. ®