Rumor: Symantec and Huawei prep storage and security JV
Routing around 3Com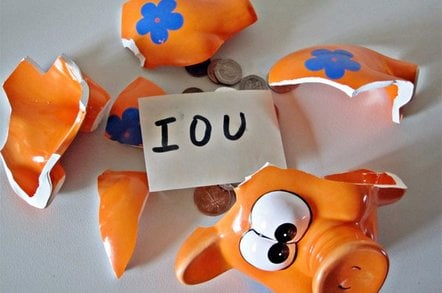 Symantec and Shenzhen-based network and telecommunications equipment supplier Huawei are close to finalizing a joint venture deal, China Daily reports today.
The paper's unnamed source "familiar with the negations" said under the JV the companies would produce data storage devices and internet security products.
Symantec however, has nothing to say about the alleged deal, telling us, "We don't comment on rumor and speculation."
Representatives from Huawei were not available for comment as of this writing.
China Daily said the deal, which could be announced as early as May, would mark Huawei's comeback to the US and to the data storage and security markets. Huawei previously entered into a similar joint-venture deal with US-based 3Com before selling their stake earlier this year.
Financial details of the purported Symantec partnership were not disclosed, but Huawei will hold a majority of the venture, according to the paper. The new company will likely be headed by Li Yinan, VP of Hauwei, the paper also said.
While the partnership might make sense for Huawei, the deal would be an odd move for Symantec.
Symantec - via its Veritas blood - occupies a pretty neutral place in the storage market with software covering systems from HP, IBM, Sun Microsystems, EMC and others. Going up against parts of these vendors' hardware lines would rustle plenty of feathers.
That said, Symantec might see a nice path for pimping both its security and storage software in one go via a variety of NAS-style devices. With the likes of Cisco, EMC and others trying to add more "intelligence" into their gear, why shouldn't Symantec take a shot at moving up the food chain as well?®
Sponsored: Becoming a Pragmatic Security Leader