AMD's 'R600' benchmarked on web
Card slips out, website tests it
How will AMD's upcoming ATI Radeon HD 2900 XT perform. Pretty darn quickly, it would seem, if preliminary tests posted on the web ahead of the troubled chip maker's official release date prove correct.
Website DailyTech put the as-yet-unannounced GPU up against Nvidia's rival part, the GeForce 8800 GTS. The 2900 XT has 512MB of 1.65GHz GDDR 3 memory sitting on a 512-bit bus; the 8800GTS uses GDDR 3 too, but over a 1.6GHz, 320-bit bus. It has more memory than the AMD board: 640MB.
The tests were carried out in a system comprising a four-core Intel Core 2 Extreme QX6700, Intel D975XBX2 mobo and 2GB of 800MHz DDR 2 memory.
The winner: AMD - just.
Game Tests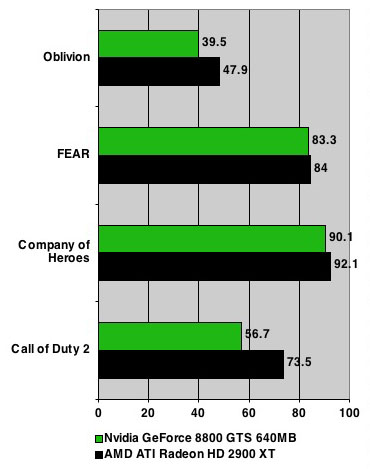 Frames per second - longer bars are better
Data courtesy DailyTech
So, slight gains in most current games - Half-life 2 gave an unexpected result, which is why we're not including it here. 3DMark06, however, gave the AMD chip a 16.4 per cent performance lead:
Game Tests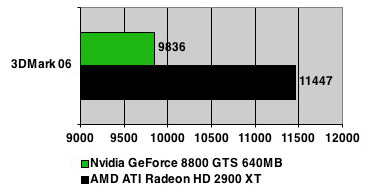 Longer bars are better
Data courtesy DailyTech
Watch out for Register Hardware's full review of the AMD ATI Radeon HD X2900 XT next month.
Sponsored: Becoming a Pragmatic Security Leader