Belkin 802.11n hub to link up USB add-ons remotely
Sync your iPod, connect storage wirelessly
Belkin plans to make it even easier to access ordinary add-ons like iPods, printers, memory card readers, Flash keys and disk drives over wireless networks. This summer, it will release its Network USB Hub, a five-port box with an 802.11n connection.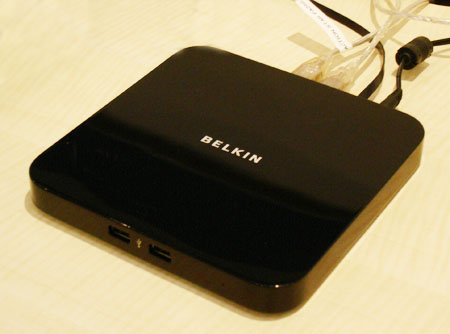 The low-rise black unit packs in two front-mounted USB 2.0 ports with the remaining three round the back. Bundled software allows computers connected to the WLAN to talk to any device plugged into the hub as if it were plugged in right there, Belkin said.
Remote printers, for example, interact with the hub's on-board software - it runs Linux - to provide the full array of features, including ink-level read-outs and other such settings that usually require the presence of a dedicated driver.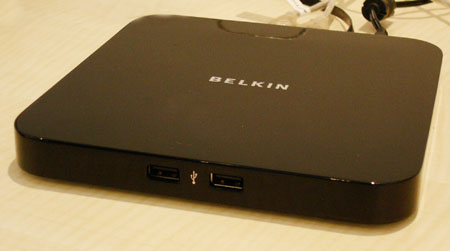 Belkin's Network USB Hub goes on sale in the US in June for $130, with a UK roll-out coming soon after. Initially, the device will ship with Windows software, but Belkin pledged Mac OS X code by August.