Vista upgrades not so 'express' after all
Irredeemable wait?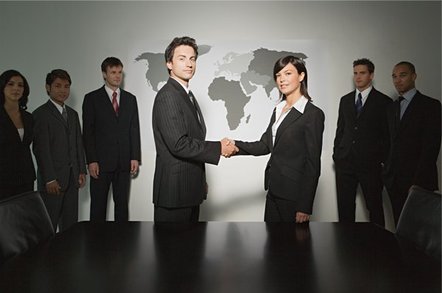 Many voucher-waving Microsoft customers in Europe are still awaiting their promised free Windows Vista upgrades from the software giant's "fulfilment partner", ModusLink.
As we reported in February, customers were persuaded to part with their hard-earned cash to buy XP-based computers ahead of the long-awaited release of Vista on 30 January 2007, on the premise that they would be given an "Express Upgrade".
But if the number of posts that continue to appear on forums is anything to go by, then ModusLink - which boasts that it offers "innovative ideas and rapid, efficient execution" - still hasn't got its act together.
A typical post left by one disgruntled customer who bought an XP-based Acer computer from electrical retailer Curry's, reads: "I realise the demand on this upgrade process must be great but surely this must have been expected by Moduslink and their customer Microsoft?
"Not a very good customer experience for me, perhaps I should not have purchased my laptop until they were being sold complete with Vista pre-installed. I guess I was fooled by sales hype that a free upgrade would follow."
In order to be eligible for the upgrade customers needed to have registered at the ModusLink express upgrade website by the end of March.
A Microsoft spokesperson told El Reg: "Due to the popularity of the Express Upgrade Program, Microsoft's fulfilment partner Moduslink experienced a spike in demand that initially resulted in a temporary backlog in answering consumer telephone queries and emails. However, the situation has greatly improved and the backlog is well underway to being cleared."
He added: "We'd like to assure customers that all valid orders for PCs bought before 15 March, with claims registered by 31 March, will be fulfilled as per the agreed terms."
It's a statement that is virtually identical to the one given to us in February, which suggests that little has moved on and that ModusLink is continuing to struggle with demand for Microsoft's latest operating system.
We're still waiting on a return call from ModusLink's Microsoft business manager Sharon Rice for an explanation on why the backlog is taking so long to clear, but its Ireland-based office isn't answering at the moment.
Microsoft also declined to comment on what impact the ongoing backlog will have on its future business relationship with ModusLink. ®
Sponsored: Detecting cyber attacks as a small to medium business