Gear4 pours out 'liquid rubber' iPod case
Yes, iPod accessory specialist Gear4's iVak sounds like a trendy carpet cleaning tool, but it's actually a hard plastic case with a "liquid rubber" texture on the outside and a clear plastic panel to protect the player's display. There's a clickwheel cover in the box too.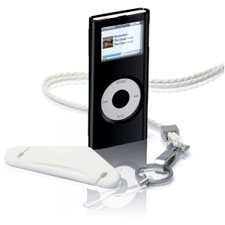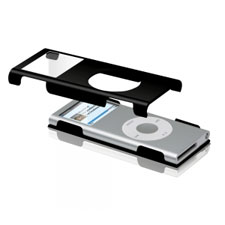 The case comes in two parts that clip together - seamlessly, Gear4 claimed - enclosing the iPod. It comes with the obligatory lanyard and - a novel touch this - a plastic gizmo for wrapping up your earphone cable.
The iVak comes in a range of colours to suit the second-generation iPod Nano, and black and white versions for the full-size video-capable music player. All of them retail for £20, from Gear4's own online shop and iPod-accessory retailers.